RGBD Object Segmentation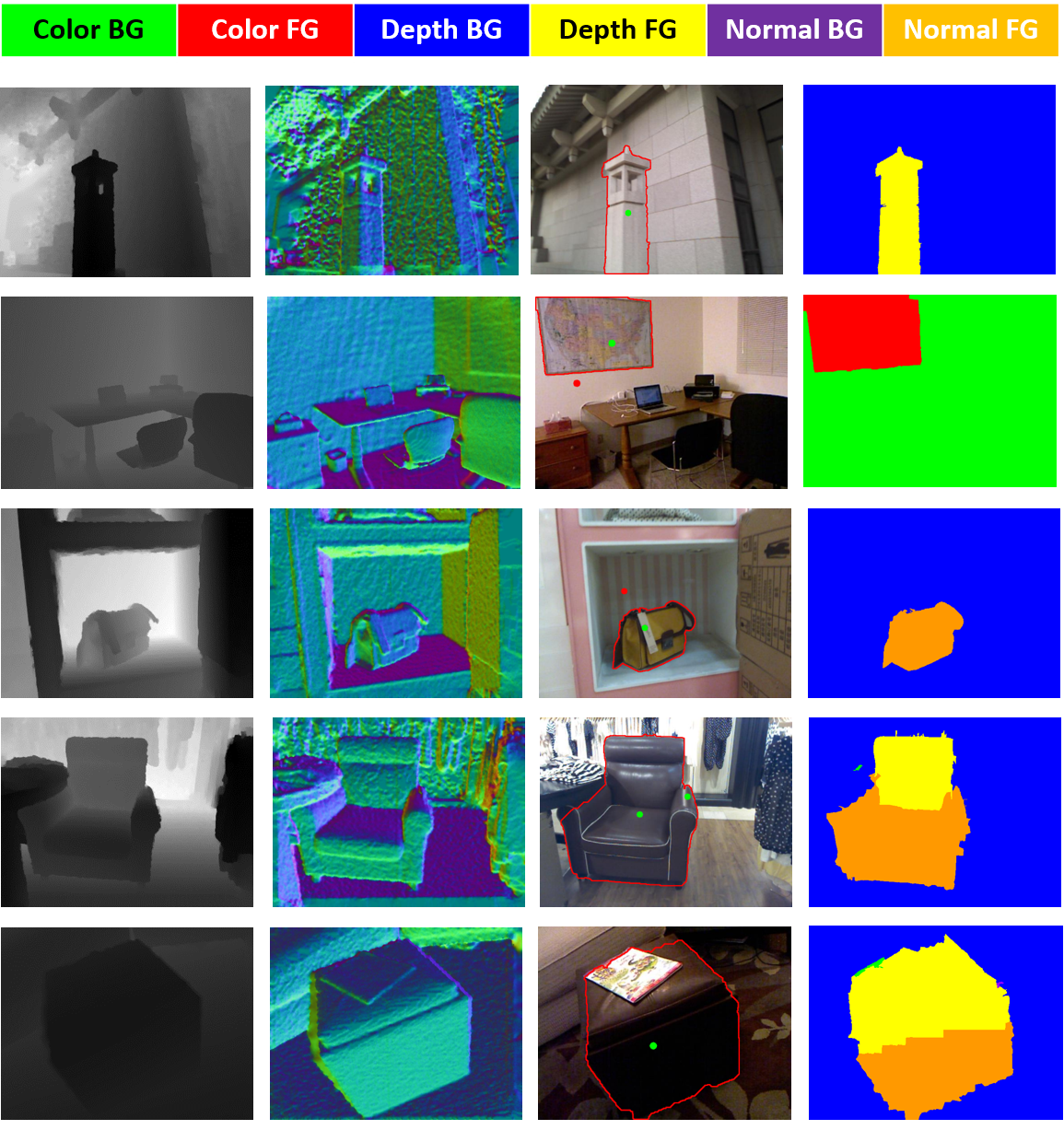 Jie Feng
, Brian Price, Scott Cohen, Shih-Fu Chang.
Interactive Segmentation on RGBD Images via Cue Selection.
IEEE Conference on Computer Vision and Pattern Recognition (CVPR), 2016. (Spotlight)
PDF
Video
Bibtex
Article
Patent filed
We propose a novel interactive segmentation algorithm which can incorporate multiple feature cues like color, depth, and normals in an unified graph cut framework. It automatically selects a single cue to be used at each pixel, based on the intuition that only one cue is necessary to determine the segmentation label locally, thus produces not only the segmentation mask but also a cue label map that indicates how each cue contributes to the final result. Our algorithm performs significantly better than both other color-based and RGBD based algorithms in reducing the amount of user inputs as well as increasing segmentation accuracy.