Jefferson Svengsouk, Alum
Columbia College 1990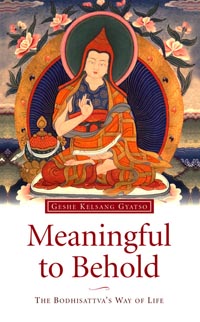 Many books from my Columbia days have had profound impact on my appreciation of Western and Eastern civilization and on my worldview. One of these was a book from Professor Robert Thurman's class, Buddhist Ethics, titled "A Guide to the Bodhisattva's Way of Life," by Shantideva. The book was made more approachable by the commentary text, "Meaningful to Behold," by Gyatso. Over fifteen years ago, Professor Thurman drew upon these texts to explain a technique for training the mind in the exchange of self for others. This meditation method encourages the diminution of haughtiness and arrogance on one end, and jealousy on the other. The power of the words in these texts is timeless, and I am ever grateful to have found them at Columbia. It is absolutely fantastic to have experienced this learning with Professor Thurman, and I am delighted that he now serves as Chair of Columbia's Department of Religion.