Grace DeGennaro (1986)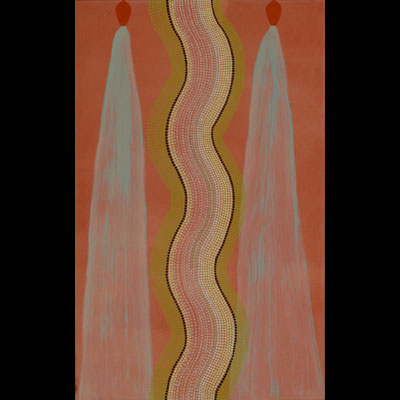 Ablution, Oil on Linen, 48"x30", 2005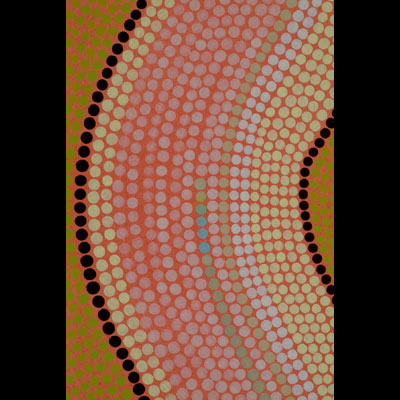 Ablution (detail), Oil on Linen, 2005
Lingua Series (River #2), Gouache and Watercolor on Okawara, 26"x16", 2006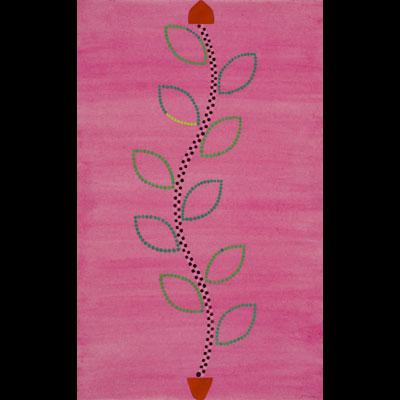 Lingua Series (Vine), Gouache and Watercolor on Okawara, 26"x16", 2006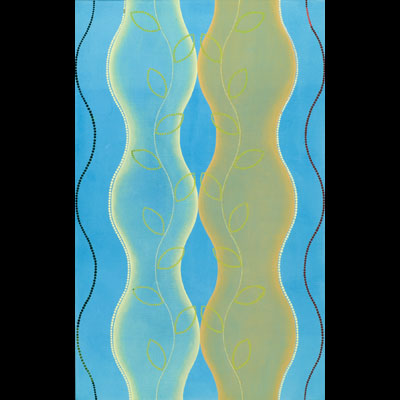 Night Vines, Oil on Linen, 48"x30", 2006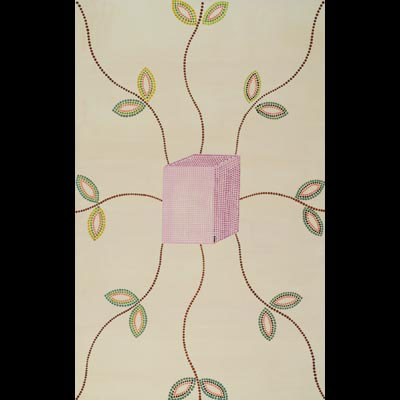 Source, Oil on Linen, 48"x30", 2006
I am interested in the power of traditional symbols and sacred geometry to communicate ideas that lie beyond the limitations of language and culture. My current work is comprised of a series of works on paper in gouache and watercolor and paintings in oil on linen.
My practice is one of identifying, researching and depicting symbols that are both iconic and numinous. Through research the significance of an image in various cultures is revealed, providing meaning and context for my work. A list of the symbols appearing in my recent paintings includes: vines, diamonds, tongues, waves, fountains and rivers.
On a ground of transparent color the images are rendered through a deliberate accretion of beads based on the idea of gnomonic expansion. This labor-intensive working process reflects and supports the recurrent themes of ritual, memory, growth and the passage of time.
My paintings reference work utilizing an abstract, non-linear perspective such as Byzantine mosaics and Indian Tantra drawings. I am compelled by the spiritual rather than the physical geometry of space.
Grace DeGennaro
2007