Norman Galinsky (1973)
Internal Alchemy 7, oil on wood, 21" X 24", 1999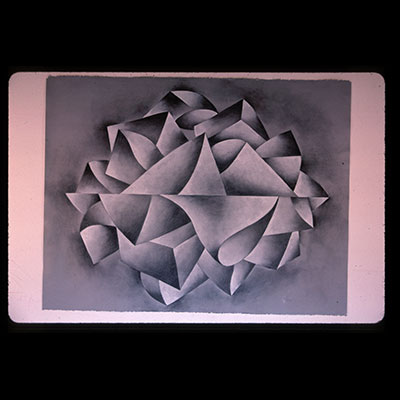 Presence Field II, mixed media on paper, 49-7/8" X 38 ¼", 2002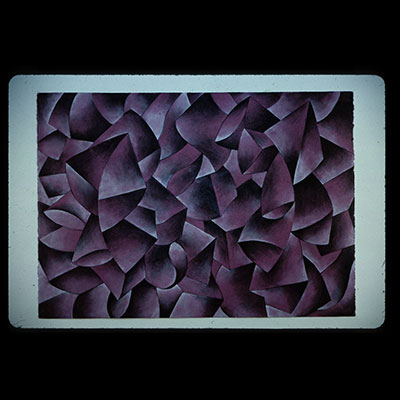 Presence Field III, mixed media on paper, 29 ½ " X 41 ¾ ", 2003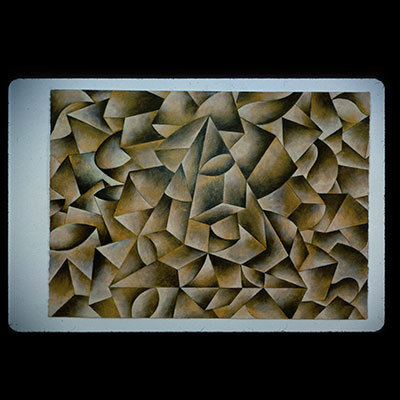 Presence Field IV, mixed media on paper, 29 ½ " X 41 ¾ ", 2003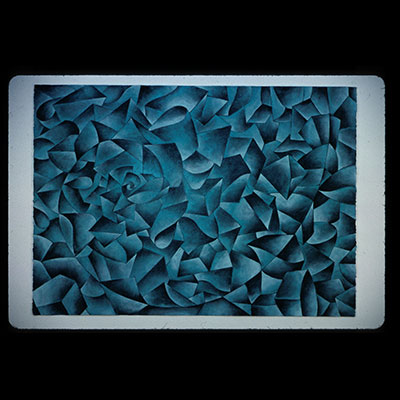 Presence Field V, mixed media on paper, 29 ½ " X 41 ¾ ", 2004
Uluru IV, oil on canvas, 47" X 35 ½ ", 1993
My introduction to the School of the Arts at Columbia was through several basic art courses as a part-time student at the earlier incarnation of the School on 110th Street. The building had originally been a hospital, I was told, and it resembled something out of a Stephen King horror novel, dark and dingy, and in various stages of collapse. But the courses I took were supportive and inspiring, and that experience fortified my decision to leave my career in industry as a research chemical engineer and enter the MFA program in 1971 as a transition into a fine arts career. That year the School moved to Dodge Hall on the main campus. The change in venue was dramatic.
We had about ten students in each class. The program made a shared studio available to each student, and required that we be present, working in our studios on a regular schedule to accommodate "drop-in" visits from faculty. I don't know the current policy, but at the time this caused a lot of complaints from students who already had studio lofts in other locations and wanted to do their thesis work there. The studio spaces in Dodge, however, were more than adequate. Subsequently space was opened up in Prentis Hall on 125th Street for sculptors. What was always in short supply during my two years in the program was reasonable gallery space for exhibits. Other than Low Library for thesis exhibits, it seemed that we were often searching for space around the University for possible shows.
Besides insightful criticism from the regular faculty, we would vote on whom we would like to have as a guest critic for a semester or a one- or two-session visit. I recall the lively, even raucous, criticism sessions of Stamos, and by comparison the quiet, introspective meetings conducted by Jack Tworkov. We also had criticisms sessions from Malcom Morely, Philip Guston, Dorthea Rockburne, Chuck Close, and many others. The New York art scene had a huge reservoir of artists for potential critics. The MFA program made it possible to learn from many artists that one might never have had a chance to meet otherwise, which I came to realize was one of its main advantages. The printmaking classes with Tony Harrison and Bob Blackburn were also bright spots in the program for two years.
Another advantage about the program at Columbia during my time there was that the entire University schedule of courses was open to MFA students, if one could meet the requirements to gain admittance to specific classes. I took a number of great courses in art history and many film courses in the School of the Arts Film Department. They were mostly film theory, history, and criticism, since film production had not yet gotten underway at Columbia. I fondly remember "Friday nights at the movies" in the Miller Theater with Andrew Sarris-one semester on silent films, and one semester on talkies. Where else could one see a couple of extraordinary films on a Friday night and get college credit for it!
---
My paintings and drawings depict fragments or fields of abstract geometric forms that are contemplative and invite a meditative focus. They are intended to create a sense of introspection and healing, grounded in the potential and direct experience of the present moment. The images are intuitively synthesized from sacred geometry concepts, archetypal symbols, and natural forms.
My work has always been informed and inspired by my background and interest in science and technology and my studies of spiritual evolvement, energetic healing, and consciousness.