Ann Gillen (1969)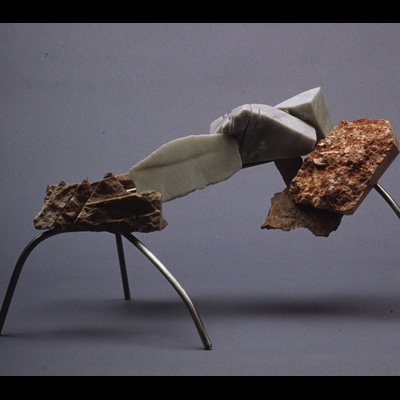 Lump Procession, marble/stainless steel rod, 13" X 24" X 15", 2005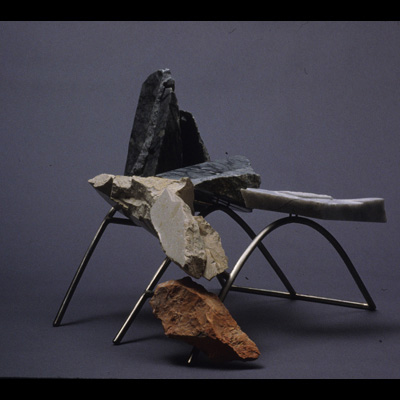 Overlay Stone Procession, marble/stainless steel rods, 15" X 17" X 18", 2005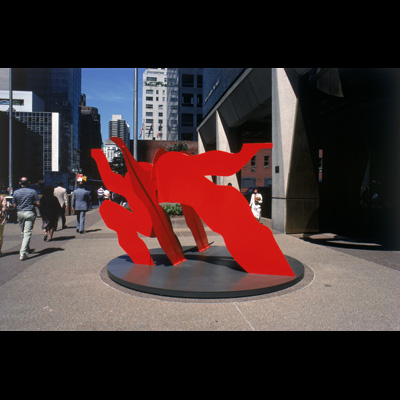 Red Flying Group (909 3 Ave), ¼ aluminum, 7' X 10' X 12', 1973-87
Red Flying Group (909 3 Ave), ¼ aluminum, 7' X 10' X 12', 1973-87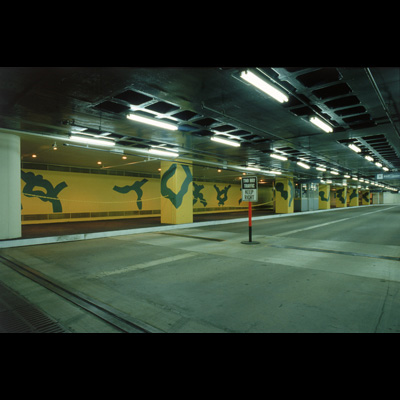 Procession (Lincoln Center NYC), 2 walls 8' X 330' X 114', 2 stair wells 19' X 30', 1994-5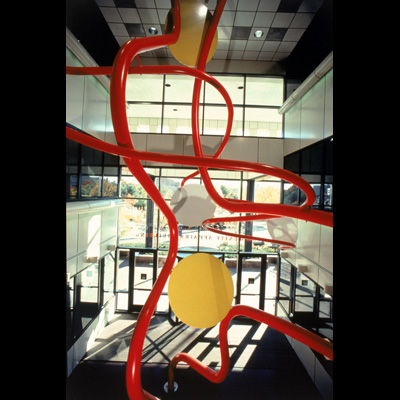 Trenton Tower, aluminum pipe, 34' X 22' X 28', 1988
In the 20 public, private and corporate commissions I have completed, the figure alone or in groups is the subject. Other than "Reaching for the Stars," a single figure at the Queens Public School, most of the commissions have been like "The Procession," with a suggested moving crowd. The commissions have used various materials.
The Procession for Lincoln Center and its stairwells up to the Metropolitan Opera House was painted flat on the walls. The Queens Library relief is cut out aluminum sheets. The Winter Olympics five-wall relief at Lake Placid was cut from slate. The 34' high atrium sculpture for the State of New Jersey in Trenton is made of 6" bent aluminum pipe.
The sculpture is concerned with line and plane. How the sculpture is constructed, engineered to stand or hang on the wall, the surface, the material used, the color and the hardware are also major interests. Use of industrial processes, electrical tools and the inclusion of handwork are as important as the internal order of relationships between the forms' edges and the site.