Sarah Hinckley (1990)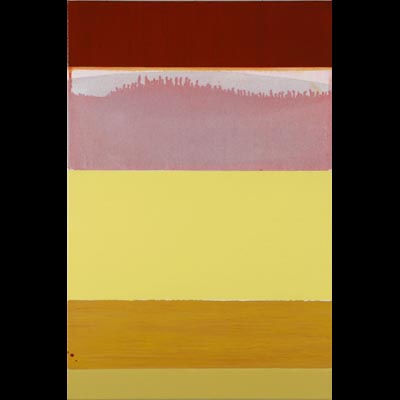 so many different suns oil on canvas, 30" x 20", 2006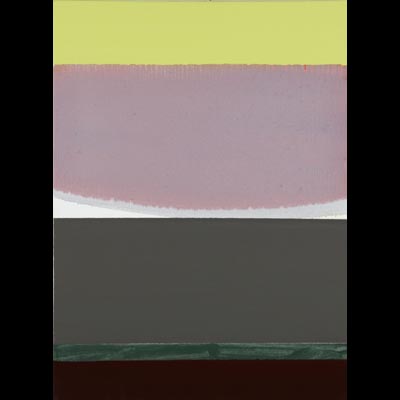 night talking back, oil on canvas 24" x 18", 2006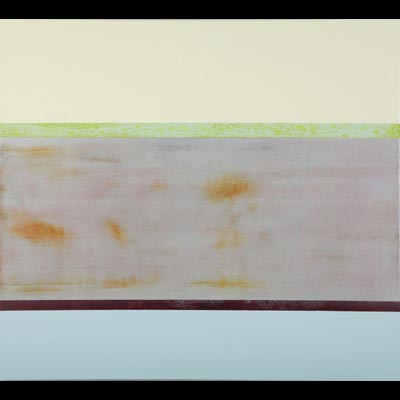 beat your crazy head against the sky, oil on canvas, 36" x 40", 2006
moon is riding high, oil on canvas, 24" x 18", 2006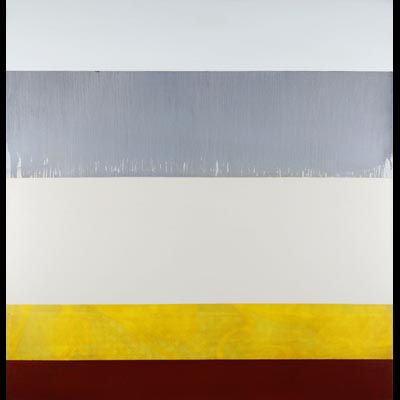 IMG TITLEoil on canvas, 50" x 52", 2006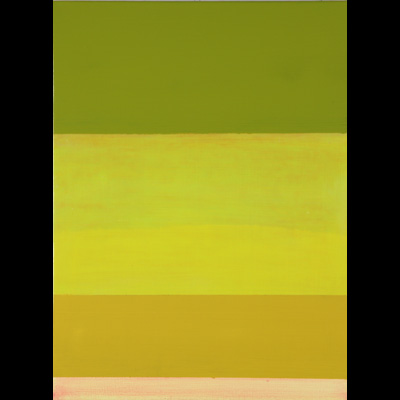 the words fill my head and fall to the floor, oil on canvas, 24" x 18", 2006
Sarah Hinckley was born on Cape Cod, Massachusetts and has been painting for 25 years. In the early seventies she studied at the California College of Arts & Crafts in Oakland, California. After returning east, she attended the Museum School in Boston and Tufts University where she found the means to challenge herself as a painter. Her education continued in New York at Columbia University where she received an MFA in painting. She lives in New York City and has her studio in the Brooklyn Navy Yard. Her works are included in the corporate collections of the Federal Reserve Bank, General Electric and Pzifer.
painting is how i know what i am thinking, feeling and where i am going.
how i filter all that is in the world around me
i hope the final object becomes something beautiful for the viewer to be inspired by...
something poetic, visually stimulating...
and yet a bit challenging
i have no set idea when i begin a painting.
my interest is in pursuing the process intuitively,
without predetermined structure.
oil painting gives the artist the ability to create many different depths and layers with thin washes of paint.
this process can evolve over great periods of time,
the colors grow and develop.
building up the paint creates a dialogue...
putting down a layer of wash, mark, or a line of color
and then stepping back...
to look and
take in what i have done...
and what has happened on the surface of the painting.
responding...
to a mark or a layer of wash by adding or taking away
these simple steps continue
an interactive process that
consumes me
and builds the energy with which
i focus
days may go by because of life's responsibilities
when
i walk back into the studio
and
see with new eyes
what happened before
i begin the process again
as the painting evolves
the process
slows
more time is needed to look
so much time looking...
and thinking...
the process becomes
more and more interesting...
and all consuming.
February 2007
When I attended Columbia I was just starting to paint "out" (over) marks I had made on the canvas. I spent my two years at Columbia painting and painting out until I got a BIG FIELD of color.
My studio space (second year) at Prentis Hall was fantastic...It was big and in the back of the building...I could play really loud music and not bother anyone. I painted all the time, during breaks, holidays and summer. I loved having that studio and it was there that I developed a serious painting practice.
We had some great visiting artists! I had some really cool painters in my studio to take a look. New York was quite a bit different then... Sometimes on Fridays one of our teachers, Howard Buckwald would go to galleries with us...interesting. (he knew or had met everyone)
That's the great thing about Columbia...it is in NEW YORK!
Some of my professors in Art History, Literature and Anthropology were very smart and had published many books. I learned a lot from them. They all were very considerate of my being a painter and orientated my projects/papers for their classes with that consideration (meaning I was there to paint not write papers; there were always many drawings of paintings included in my reports). I would go to the Met early on Sundays to draw. Back then Sundays were quiet at the Met.
We had some interesting crit classes with Alan Hacklen. Talking about each other's work. AND he called me on some of the brushwork in one of my BIG field paintings. THANK YOU Alan.... Who knew what he really saw but ever since that crit I have been as conscientious about all the mark making on a canvas as I can.
Lastly, I am a New Yorker now because of Columbia and a much more interesting painter!