Jane McClintock (1961)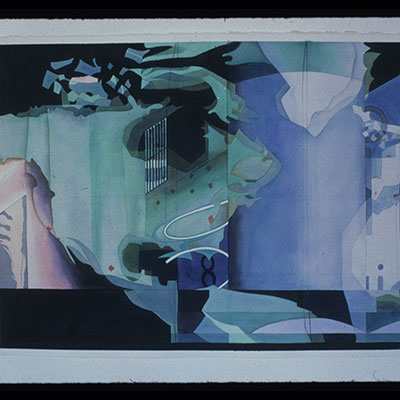 Night Lights #3, watercolor, 21" X 29", 2001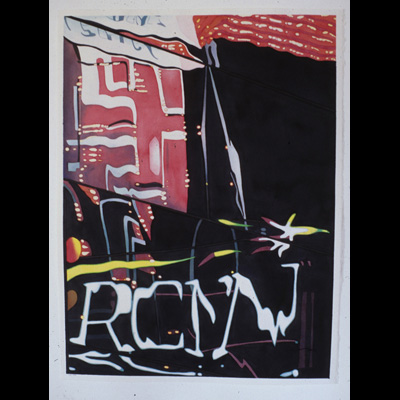 Night Lights #5, watercolor, 29" X 21", 2001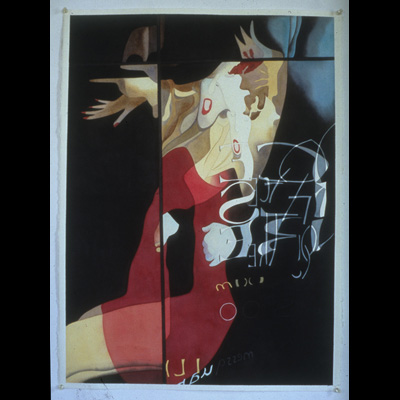 Night Lights #12, watercolor, 21" X 29", 2003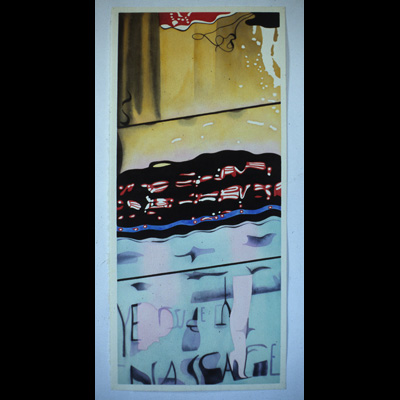 Night Lights #16, watercolor, 2003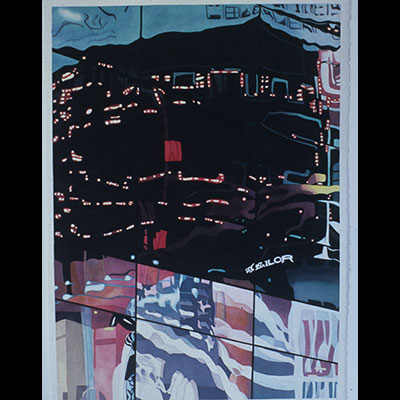 Times Square Reflections #4,study, watercolor, 15" X 11"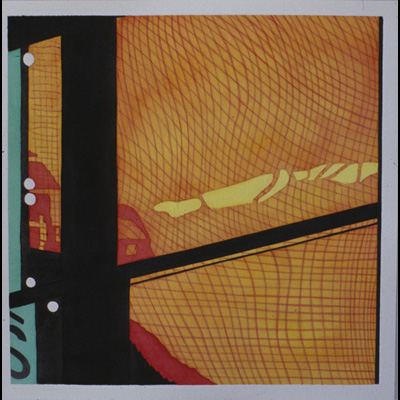 Times Square Reflection #9, study, watercolor, 15" X 11"
I received my MFA in sculpture from Columbia University in 1961. In 1959 when I first enrolled at Columbia University, the sculpture studio was located at 120th Street and Morningside Drive on the street-level. We were a small serious group of sculptors; the instructors were O. Maldarelli and E. Salvatore. Three of us graduated together: McAllester Coleman, Joel Meisher, and myself. The emphasis was working from life, though not exclusively, modeling in clay and drawing. We worked in classical materials, clay, wood, stone, plaster.
A "classical" training, the MFA projects, the commingling with a wide variety of students, the opportunity to work in the studio for long periods of time, the academic offerings with the cultural diversity of NYC was a very rich experience.
---
My current work in watercolor is of reflections in glass buildings, exclusively in NYC. I begin by taking photographs, using them as preliminary sketches. This gives me a visual idea to work with, a structure that I feel free in. Watercolors is a medium I feel comfortable with because of its transparency/luminosity and the necessity to work quickly. Drawing is the basics of all my art, it is my "visual thinking". In a sense, my work is literally "abstract," through my drawing. I take apart what I see and put it back together again. The result can be very different from what I had in mind, it is a process of discovery. However, I still think of myself primarily a sculptor.