Charles Meyers (1959)
After the Apple, gel ink on paper, 30" X 44"
All My Truths, oil on wood, 24" X 36" X 4"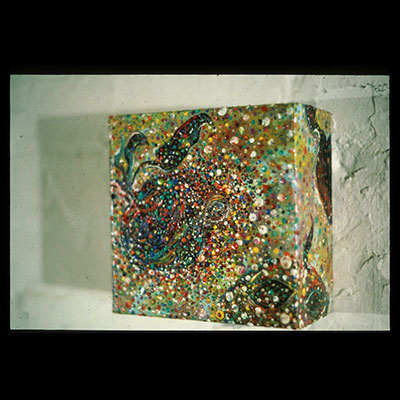 Apples Eye, oil on wood, 6" X 6" X 4"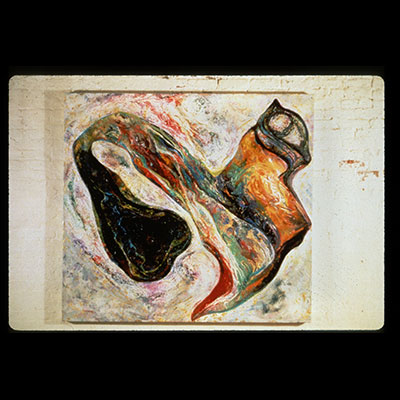 Eye Seed, oil on canvas, 60" X 66"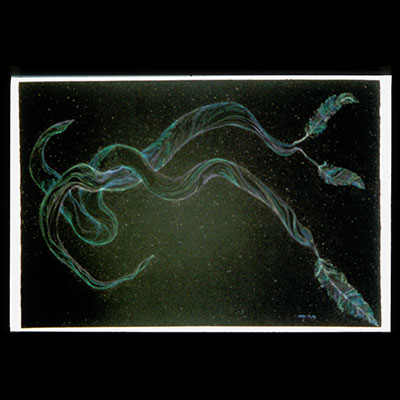 Serpents Touch, gel ink on paper, 30" X 44"
My intent is to make a timeless statement. Paintings that cleave past belonging to a period or style. I want to make works that have meaning now, or in some tomorrow.
My oils and encaustics contain glazing and powdered pigment. The "vera oro" leaf is used to silhouette the image.
The Gold feeds well with my carefully prewritten themes or messages.