Caryl Roberts (1956)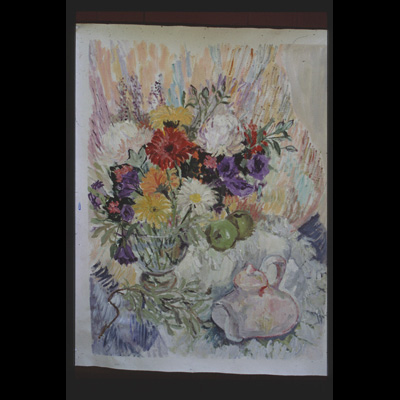 Early Spring Tapestry, acrylic on canvas, 43" X 33"
Amber Lake Tapestry, acrylic on canvas, 60" X 50"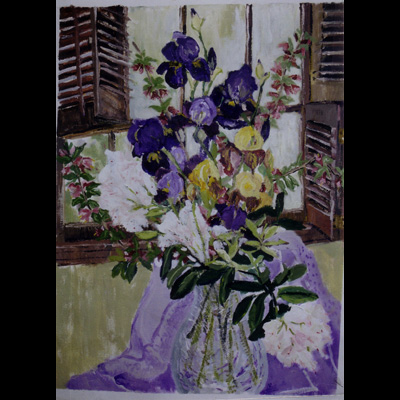 Tea Time Tapestry, acrylic on canvas, 44" X 39"
My graduation from Columbia in the Spring of 1956 followed years of study that began with the High School of Music & Art, Pratt Institute in Brooklyn, and the Sorbonne in Paris. I like to think I was successfully molded and inspired at Columbia under the tutelage of Professors Mangraviti, Heliker, and Henderson. Each, I know, played a role in guiding me into a lifelong adventure with the lively arts of painting and drawing. And I will never forget having Jacques Lipschitz and Rudolfo Tamayo do our portfolio reviews prior to graduation.
Almost 50 years later, I still draw and paint almost every week, and my works have found their way into numerous collections, galleries, and even online. I remain happily married to my first love for over 51 years, but art is truly my second love.