Diana T. Soorikian (1973)
Finger Paint, oil and enamel on board, 54" X 35", 1997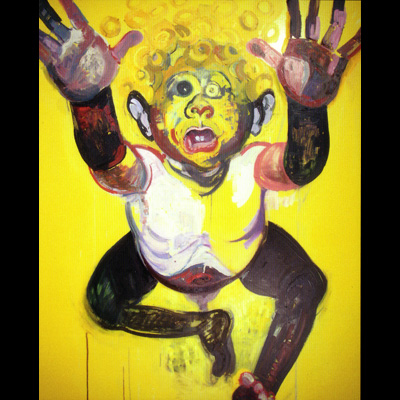 Golden Boy, oil on canvas, 60" X 48", 2001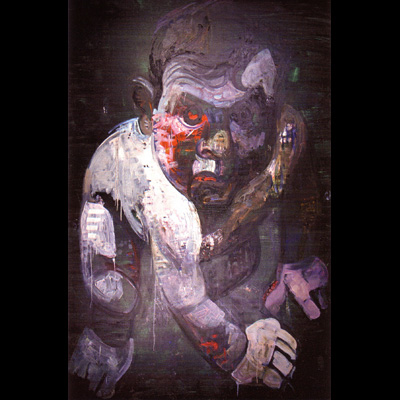 Joseph, oil on canvas, 88" X 62"
Seven Acts of Mercy, oil on canvas, 102"X 153", 1992
Untitled, oil on canvas, 60" X 48"
Untitled, oil on canvas, 50" X 65"
My MFA years at Columbia University School of the Arts were a seminal factor in my becoming a serious painter. The intense and complete submersion into the painting experience and the discipline of daily rigorous work, tempered by the painting and printmaking faculty and visiting critics, were invaluable. I remember most fondly the painter critics: Theodoros Stamos, for his sage advice and humorous, sometimes bitter take on the art scene; Chuck Close for what he didn't say; and Jack Tworkov, for his generosity, wisdom and encouragement. The Art History courses at the graduate level, difficult and challenging, laid the foundation for my current teaching position as a Professor of Cultural History at Fairleigh Dickinson University, where I have taught for the past 20 years.
---
The human figure has been a recurrent theme in my painting, before, during, and after Columbia. I seem to isolate and explore a particular image on its own terrain, relying on no narrative structure, situation or locale. The subject matter, whether self-exploratory or about my progeny, is usually larger than life, hopefully capturing the angst of expression and the tension of posture.