Zarvin Swerbilov (1957)
Happy Blue, acrylic on canvas, 51 ½ 8-14", 2001
Hero, 47" X 35", 2005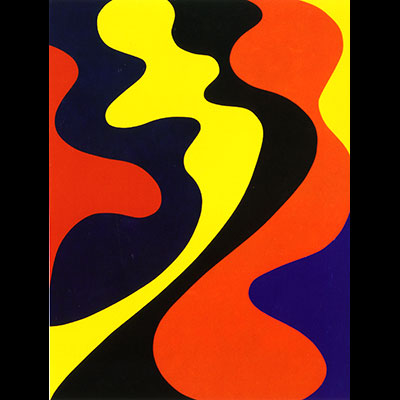 Madam X Dances, 51 ¼ X 8 ¼", 2002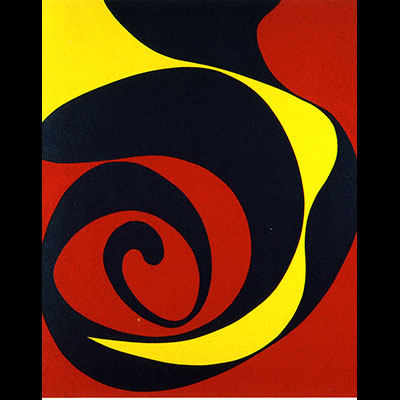 Mother and Child, acrylic on canvas, 40" X 32", 1986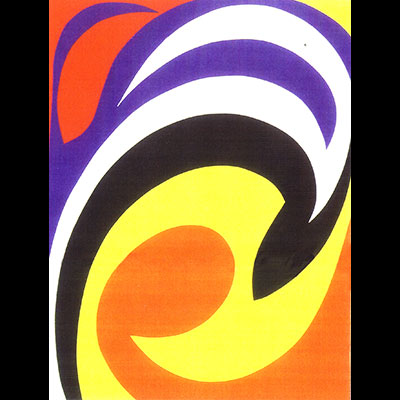 Navy Over Army, 47" X 35", 2003
Night Sky, 51 ¼ 8-⅛", 1999
The one year MFA program in 1955-56 in painting consisted of two parts. The first had as its thrust a very short survey , in paintings, of three stylistic periods of one's choosing, of a particular artist of that period. I made paintings in egg tempera emulating a style of Duccio; an oil still life in the style of Chardin; and an oil portrait ala Goya. The second part was to make ten paintings and write a thesis that related to the paitings.
At no time did any member of the faculty review my work as it proceeded. A three man committee saw the thirteen works for the first time at the "final" evaluation. (I received my degree in September 1957 because I had to take leave due to the death of father in April, 1956). The ten paintings that I presented as part of my theses were portraits, from life, of various volunteers. The chair of the program was Peppino Mangraviti, a portrait painter, and Oronzio Malderellim taught sculpture, and was a marvelous portrait artist.
We were required to take a course in sculpture, art history, and aesthetics. I had the good fortune to be in Meyer Shapiro's Modern Art class and Albert Hofsteader's class in aesthetics.
Before coming to C.U. I had studied painting and drawing at the Art Students League under the G.I. Bill. I was there two full years. I studied drawing with Robert Ward Johnson, who taught the Kimon Nicholaides "Natural Way to Draw", and painting with Will Barnet. I then went on to receive a BA in Art History from Queens College- since the studio classes were only four hours, once a week, and I felt that I would learn more about art from Dr. Robert Foldwater (husband of Louise Bourgeois) than from a very good painter, Jon Ferren, who taught the studio class.
And,like so many artists I ended up teaching, making sculture, and painting-abstractly.