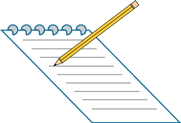 <-- Back
S3368 - Neurobiology & The Law - New Summer 2012!
Prerequisites: W3004x - Neurobiology I: Cellular and Molecular Neurobiology and W3005y - Neurobiology: Development & Systems or permission from the instructors.

Neurobiology offers both a source of knowledge to inform the creation of law and a direct challenge to the underlying philosophies of law. As a recent example, the Supreme Court cited research on child brain development in their decision that child convicts should not receive life imprisonment without parole. But neuroscience reaches beyond criminal law, as it has been used to argue for limiting free speech, given the consequences of some forms of speech on their receiver. This course closely examines the most recent developments in neurobiology and the legal shifts they have generated. The focus will be on analyzing primary literature in the sciences as well as legal cases and scholarship. Because of its interdisciplinary nature, this course will benefit students considering careers in science, law, or policy.

Number of Credits:
3
Semester:
summer 2012
Course Sections
Section Number:
001
Location:
627 Seeley W. Mudd Building
Days of the Week:
MW
Start Time:
5:30 pm
End Time:
8:40 pm