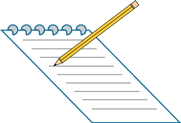 <-- Back
W3040y - Lab in Molecular Biology
Lab in Molecular Biology 3 pts. Fee $150.

Prerequisites: 1 year of biology (C2005-C2006) and Contemporary Biology Laboratory (c2501)


This lab will explore various molecular biology techniques frequently utilized in modern molecular biology laboratories. The lab will consist of three modules:


1. Molecular verification of genetically modified organisms (GMOs)


2. Site-directed mutagenesis and


3. PCR isolation, cloning and analysis of the GAPDH gene

Number of Credits:
Now 3 pts!
Semester:
spring 2013
Course Sections
Section Number:
001
Days of the Week:
Tuesday 1:10 – 2:25 pm in room 1000 Fairchild & Thursday 1:10 - 5:00 pm in room 743 Mudd
Course Website:
https://courseworks.columbia.edu/public/BIOLW3040_001_2012_1
Instructor:
Alice Heicklen