CHAIR'S MESSAGE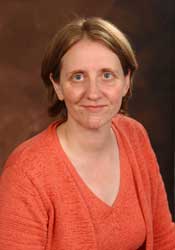 Dear Alumni and Friends:
Greetings and Happy New Year! 
As Chair of the Columbia chemistry department I am committed maintaining strong connections with our alumni and other friends.   These connections greatly enrich our department and I hope they benefit you as well.
You might like to read this most recent issue of our newsletter.  It contains some difficult news and then some exciting news.  It describes how our department is growing in space and especially with respect to people and science.
We would also like to hear from you.   If you are a former member of our department, please tell us what you have been doing since leaving Columbia.   With your permission, we'll publish it as "Alumni News" in future newsletters.  We would also like to hear the latest news from our other friends -- so please keep in touch!
Yours truly,

Professor Ann McDermott, Chair
Columbia University Department of Chemistry