WELCH AWARD TO PROFESSOR LOUIS BRUS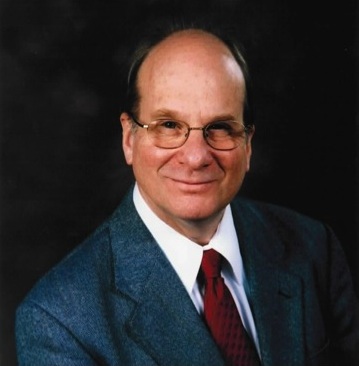 Professor Brus is honored "For creating the field of colloidal quantum dots."

Professor Louis E. Brus, the Samuel Latham Mitchell Professor of Chemistry, was awarded the prestigious 2013 Welch Award in Chemistry at a reception on May 29.
The Welch foundation website describes Professor Brus's contributions to the fields of nanochemistry:

"Dr. Brus is best known for his discovery of colloidal quantum dots, semiconductor nanocrystals with unusual electronic and physical properties that make them useful for applications ranging from microelectronics and optical devices to quantum computing and medical imaging.  His work demonstrated that the properties of very small particles differ from their larger versions, establishing nanochemistry as a distinct field, and that nanocrystals' size and shape dictate their color and electronic properties.  With collaborators and students, he developed the basic models, mechanisms and methods for nanocrystal synthesis, processing and characterization used across nanoscience research today."
Professor Brus (see photo above) joins three other chemistry faculty members who have received the Welch award: Professors Koji Nakanishi, Gilbert Stork, and Ronald Breslow. All were present at the award luncheon on May 29 (see photo at left).

More information about the work of Professor Brus's research group can be found on their group website.

Dr. Brus attended Rice University on an ROTC scholarship and spent his summers as a midshipman in the U.S. Navy. After graduation, he was commissioned as an ensign and delayed service to earn a Ph.D. in physical chemistry from Columbia under the direction of Professor Richard Bersohn. Dr. Brus spent four years in the Naval Research Laboratory before joining the chemistry section of Bell Labs in 1973. In 1996, he returned to Columbia to continue his research and teach. The author of 250 papers, he has been recognized with the Langmuir Prize in Chemical Physics, the American Chemical Society's Chemistry of Materials Prize, the R.W. Wood Prize from the Optical Society of America, and the Inaugural Kavli Prize in Nanoscience, among many others.

The Houston-based Welch Foundation, one of the nation's oldest and largest sources of private funding for basic research in chemistry, presents the chemistry award annually. The Welch Foundation advances science through research in chemistry and departmental grants, funding of endowed chairs, an annual chemical conference, and support for other chemistry-related programs. Since its founding in 1954, the Welch Foundation has contributed more than $747 million as part of its mission to support the basic chemical research that improves life.