SYMPOSIUM HONORS PROFESSOR TURRO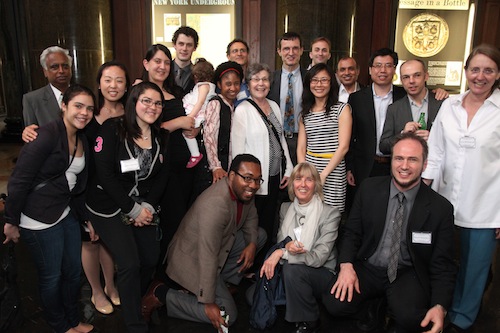 A symposium and an announcement of a permanent tribute honors the life and work of Professor Turro.
The memory of beloved former Professor Nicholas Turro, who passed away last Nov. 29, was celebrated on May 11 at a symposium and reception on the Columbia campus.
Thirteen speakers drawn from Nick's family and former colleagues (see figures) spoke in terms that were at times touching, informative, and even humorous.
Department Chair Ann McDermott opened the proceedings, which were closed by Professor Ronald Breslow. Professor Breslow noted that the tribute to Professor Turro would not end there. A lasting and fitting memorial is being planned and will be announced in the near future (see announcement on the newsletter main page).
More than 150 people attended the symposium, held in the Havemeyer lecture hall and followed by a reception in Low Library. The symposium was broadcast via live webstream and was viewed by more than 200 people worldwide. A video of the event can be seen here.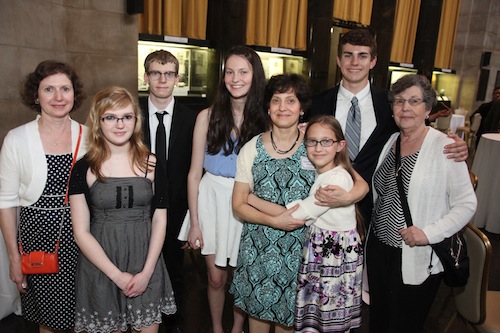 We welcome friends of Nick to contribute to the Nicholas Turro Memorial Fund. If you would like to contribute, please write checks payable to "Columbia University" and mail them to the attention of:

Emilia Warlinski-Tokiwa
Director of Budget Operations
Chemistry Department
Columbia University
3000 Broadway, MC 3175
New York, NY 10027