Donovan D. Rypkema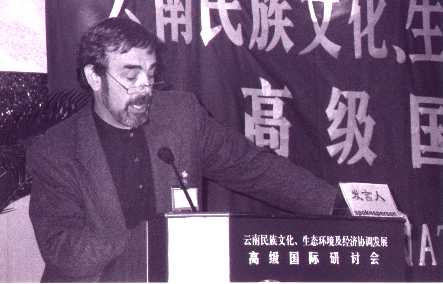 Donovan Rypkema established the Real Estate Services Group in 1975 in Rapid City, South Dakota, and relocated the firm to Washington, D.C. in 1985. He has performed real estate and economic development consulting services throughout the United States for state and local governments and non-profit organizations with interests in a broad range of properties. His specific fields of consultation include feasibility analyses for real estate and market analysis, economic revitalization of downtowns and neighborhood commercial centers, and the rehabilitation of historic structures.
Prior to 1985, Mr. Rypkema was involved in the direct development and management of residential, office, retail and National Register properties. His background also includes serving as managing partner and instructor of The School of Applied Real Estate. Today Mr. Rypkema is recognized as an industry leader in the economics of preserving historic structures. Since 1983 he has provided ongoing consulting services to the National Trust for Historic Preservation (where he was a member of the Board of Advisors from 1982 to 1985) and the National Main Street Center. He has conducted training programs in 48 states and the District of Columbia. From 1987 until 1992, Rypkema served on the Board of Directors of the Washington Council of Agencies and is currently a member of the Board of the North Capital Neighborhood Development Corporation.
In 1994 Rypkema traveled to northern Thailand at the request of the United States Information Agency. In the cities of Chang Mai and Chang Rai he consulted with local preservationists, property owners, government officials and academics about strategies of dealing with historic preservation challenges being faced there. In 1995 he was invited speaker at the 1st International Conference on Strategies of Intervention in Historic Areas held in Recife, Brazil and in 1997 delivered a presentation on financial incentives for historic preservation to the 4th International Symposium of the Organization of World Heritage Cities in Evora, Portugal. In 1998 he presented a paper to the Royal Australian Planning Institute annual congress in Brisbane, and in 1999 to Japan at the invitation of the Ishikawa Prefecture government to keynote a seminar on downtown revitalization.
Rypkema was educated at Columbia University, where he received a Masters of Science degree in Historic Preservation. He has lectured widely on economic and preservation issues relating to rehabilitation, community development and commercial revitalization. He is author of several publications, including Community Initiated Development, The Economics of Rehabilitation, the Downtown Real Estate Development Series and others. His articles have appeared in numerous periodicals and journals. His book, The Economics of Historic Preservation: A Community Leaderís Guide, is now in its second printing and is widely used by preservationists nationwide.
Paper by Donovan Rypkema
Report by Donovan Rypkema
Remarks by Donovan Rypkema