James Counts Early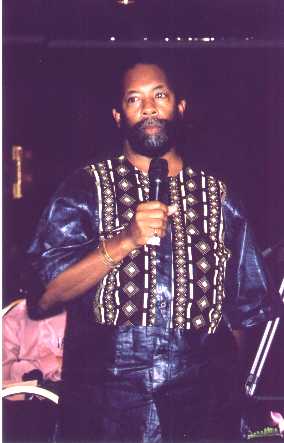 James Early is Director of Cultural Studies and Communication at the Center for Folklife Programs and Cultural Studies at the Smithsonian Institution, Washington, D.C. Since 1984, Mr. Early has served in various positions at the Smithsonian Institution, including Assistant Provost for Educational and Cultural Programs, Assistant Secretary for Education and Public Service, Deputy Assistant Secretary for Public Service, and Executive Assistant to the Assistant Secretary for Public Service.
Prior to his work with the Smithsonian, Mr. Early was a humanist administrator at the National Endowment for the Humanities, Washington, D.C., a producer, writer, and host of "Ten Minutes Left," a weekly radio segment of cultural, educational and political interviews and commentary at WHUR FM radio at Howard University, and a research associate for programs and documentation.
As a long-time advocate and supporter of cultural diversity and equity issues in the nationís public cultural and educational institutions, Mr. Early began these pursuits at Morehouse College in Atlanta, GA, in 1969, where he received a Bachelor of Arts in Spanish. In 1971, Early entered the Graduate Studies program at Howard University on a Ford Foundation Fellowship to pursue a Ph.D. in Latin American and Caribbean History and a minor in African and Afro-American History.
Over the course of a 25-year professional career, Mr. Early has consistently recognized the integrity of historically evolved values and cultures of African-American, Latino, Native-American, and Asian-Pacific American communities. He has taught high school Spanish, worked with the incarcerated, taught at the college level, lectured in the U.S. and internationally, and written extensively on the politics of culture.