Nicholas Young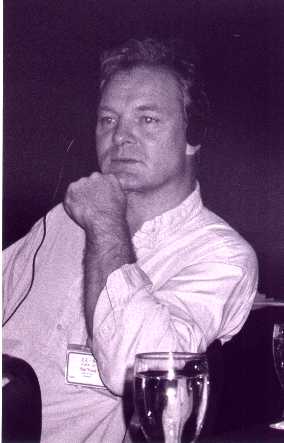 Nicholas Young is a British citizen who was born in Zambia in 1956 and educated in the United Kingdom. He studied philosophy at the University of Stirling and Kings College, University of London. Subsequently, Young worked for five years as a residential social worker in a therapeutic, Ďalternative to prisoní community for delinquent young men.

From 1986 to 1990, Young lived in Central America (primarily Nicaragua) as a freelance writer and journalist, writing for local and international publications (eg, Pesnsamiento Propio, The Scotsman, London Magazine), as well as doing background reporting for international development agencies. From 1990 to 1992, Young worked as a freelance writer and researcher in the UK, concentrating on issues in environment and development. He is a regular contributor to the New Statesman (partner publication of The Nation); researcher to shadow environment minister, Ann Taylor, during preparation of her book Choosing the Future: A Practical Politics of the Environment. Young was a member of Ms. Taylorís advisory panel and British Labour Party committee drafting policy documents for 1992 UNCED conference. He edited the small environmental magazine, New Ground, for a Labour Party-affiliated group, the Socialist Environment and Resources Association. From 1992 until 1994, Young was a stringer for the Financial Times, as well as a regular contributor to BBC World Service, The Economist and Economist Intelligence Unit, and Africa Confidential.

Since 1994, Young has lived in Hong Kong and China, where he founded Chinabrief (originally called China Development Briefing), a specialist publication reporting on international development aid to China, with particular emphasis on non-government organizations (the publication receives grant support from several international NGOís). Young is also an occasional contributor to numerous other international publications, and collaborates with the United Kingdom-based Charities Aid Foundation to research the non-profit sector in China and develop activities to support indigenous non-profit organizations.