Peter F. Geithner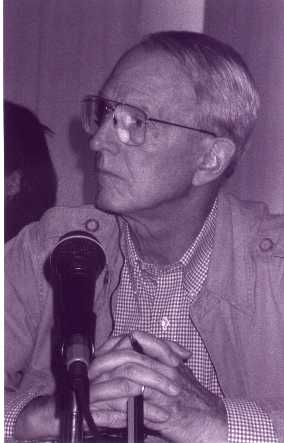 Peter F. Geithner is an advisor to the Asia Center at Harvard University and a consultant to the Asia Pacific Philanthropy Consortium, Rockefeller Foundation, Sasakawa Peace Foundation, and other organizations. He serves on the boards of the National Committee on United States-China Relations, the China Center for Economic Research (Peking University), the Center for the Advanced Study of India (University of Pennsylvania), Clemente (Holdings) Asia, Inc., and the Institute of Current World Affairs.

Mr. Geithner was with The Ford Foundation for 28 years, where he held program management positions mainly concerned with Asia. He was Director of Asia Programs from 1990 to 1996. Prior to assuming that position, he served for two and a half years as the Foundationís first representative in Beijing, China. His earlier assignments with the Foundation included Program Officer in Charge, Developing Country Programs (New York), Representative for Southeast Asia (Bangkok), Deputy Head, Asia Pacific (New York), and Deputy Representative for India, Nepal, and Sri Lanka (New Delhi).

Prior to joining The Ford Foundation, Mr. Geithner served with the U.S. Agency for International Development in Zimbabwe, Zambia, and Washington, D.C. He was also Assistant to the President of a private international company, and served for four years as a Naval Aviator.

Mr. Geithner is a graduate of Dartmouth College (BA) and the Johns Hopkins University School of Advanced International Studies (MA). He is a member of Phi Beta Kappa, a recipient of the State Department Distinguished Service Award, and the Royal Thai Government Order of the White Elephant.