Forensic (Structural) Engineering
Background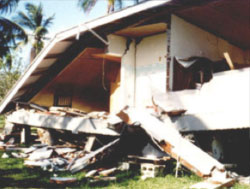 Engineering investigation and determination of the causes of structural failures of buildings, bridges and other constructed facilities, as well as rendering opinions and giving testimony in judicial proceedings, often referred to as Forensic Structural Engineering, has become a field of professional practice of its own in the US. With rapid economic development, increased design sophistication, more-and-more daring construction technology and accelerated project delivery came the proliferation of structural failures throughout the world. Several countries are reviewing and/or streamlining technical, business, and legal procedures modeled on US practices - with both their advantages and faults - which require expert consultants/witnesses in both the forensic investigation and in the ensuing dispute resolution.
Reasons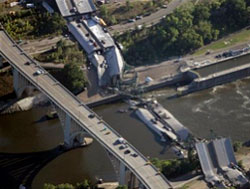 In recent years, there has been an increasing expression of interest, from both this country and abroad, about a graduate program in Forensic Structural Engineering. Professional engineering groups as well as insurance companies, government agencies, architects and attorneys have been looking for programs that could provide an integrated education on the forensic aspects of structural engineering practice. The Department of Civil Engineering and Engineering Mechanics at Columbia University, traditionally at the forefront of civil engineering education, has launched this new graduate-level concentration in Forensic Structural Engineering. The Department's full-time faculty and its laboratory facilities, as well as its adjunct faculty of practicing engineering, construction and legal professionals and the "real-life laboratory" of the New York City design-construction environment makes us the perfect home for this innovative program.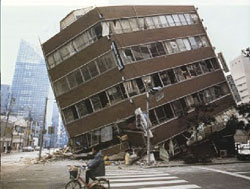 An engineer's success in the field of forensic engineering is the result of the combination of many components in his or her background: first, a good education in engineering and its related subjects; then years of hands-on experience in analysis, design, construction, testing, inspection, condition assessment, and trouble-shooting; understanding of the design-construction process; comprehension of legal implications; good communication skills; a knack for problem solving; a positive attitude to team work; a strong sense of ethics; self-confidence without arrogance; confident and credible disposition; and a high level of intellectual sophistication. Some of these traits can be learned but some are ingrained or acquired. Our concentration would provide the "learning" and a few other attributes.
Purpose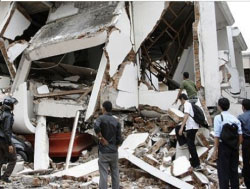 The purpose of the concentration in Forensic Structural Engineering is to acquaint graduate students, as well as other young practicing professionals, with various aspects of the field, to provide them with the basics for the investigation of failures and understanding some of the pertinent legal aspects, and to prepare them for the eventual practice of forensic structural engineering.
One of the benefits of forensic investigations is the lessons learned from failures and the use of those lessons to improve codes, standards and practices to avoid similar failures in the future. Therefore the purpose of the concentration is not only [a] to teach forensic investigation of failures and providing technical support in the consequent dispute resolution process (which are what forensic engineers do), but also [b] to show how to avoid failures and what the consequences of failures may be.
Courses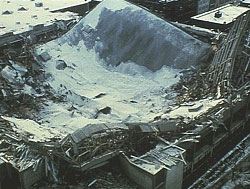 This concentration will follow the same requirement of any other concentration in the Master's program in the Department of Civil Engineering and Engineering Mechanics. A total of 30 credits is required. Courses will be selected among those offered by the Department and by the School of Engineering and Applied Science.
The following four CIEN courses will be required:
CIEN E4210x: Forensic Structural Engineering
CIEN E4212y: Structural Assessment and Failure
CIEN E4134y: Construction Industry Law
CIEN E4132x or y: Prevention and Resolution of Construction Disputes
Other six courses can be chosen among those in the following list:
CIEN E4100y: Earthquake and Wind Engineering
CIEN E4111x: Uncertainties and Risk in Infrastructure Systems
CIEN E4129x or y: Managing Engineering and Construction Processes
CIEN E4130x: Design of Construction Systems
CIEN E4131x or y: Principles of Construction Techniques
CIEN E4226y: Advance Design of Steel Structures
CIEN E4232y: Advance Design of Concrete Structures
CIEN E4233x: Design of Large-Scale Bridges
CIEN E4234y: Design of Large-Scale Building Structures
CIEN E4241x: Geotechnical Engineering Fundamentals
CIEN E4243x: Foundation Engineering
CIEN E4245x: Tunnel Design and Construction
CIEN E4246x: Earth Retaining Structures
CIEN E6131x: Quantitative Infrastructure Risk Assessment
CIEN E6133y: Advanced Construction and Infrastructure Risk Management Using Real Options
CIEN E6232x: Advanced Topics in Concrete Engineering
CIEN E6248x: Experimental Soil Mechanics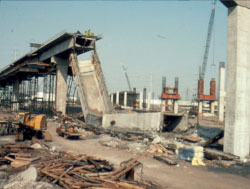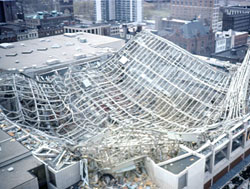 In addition, MS graduate students are encouraged to enroll in Independent Study or Research efforts in the area of Forensic Structural Engineering using:
CIEN E9101x and y: Civil Engineering Research
E9130x and y: Independent Studies in Construction
Appropriate courses from other departments, such as Mechanical Engineering, and Earth and Environmental Engineering, can also be included in the course list.
Guest lecturers from the New York City engineering, construction and legal communities are routinely invited to present particular materials.