news archive of 2008/2009


NEW CoreFoods Catalogue!
available for your events

Take a look at our brand new CoreFoods Catalogue, available for any and all events! Perfect for RA's planning floor events and study breaks, club meetings, and parties. Scroll thorugh our catalogue to see our wide selection of delicious and organic chips, dips, nuts, drinks, and even sparkling raspberry lemonade! To place an order, email us at CoreFoods@gmail.com with items of interest, quantity, event details, and a contact name. We look forward to catering your event! See our catalogue here.
Posted on February 18, 2009.
Sunday Potluck Dinner
Sunday, March 1, 2009, more information to come

Our first monthly Sunday Potluck Dinner is open to all of our volunteers and members. Bring a dish (preferably enough to feed at least four!) and your appetite, and enjoy a delicious potluck-style meal. We'll be compiling our CoreFoods Cookbook and looking for members who are interested in taking on a leadership role in CoreFoods for the upcoming year. If you're interested in joining the CoreBoard, don't miss this event!
Posted on February 16, 2009.
The CoreFoods Weekly Newsletter!
every week, your inbox

Wondering what we've been up to lately? Join our mailing list and you'll get our weekly newsletter, chock full of fun facts about ways to help the environment, upcoming events, and even quick and simple recipes designed with dorm living in mind, and made with ingredients that you can find at our local farmer's market, right outside Lerner Hall on Broadway between 114th and 115th Streets.
Posted on February 16, 2009.
Ice Cream Floats on Low Plaza
Wednesday, May 7, 2008, 12:00-2:00 PM, Low Plaza

Take advantage of the beautiful weather and join us for ice cream floats on Low Plaza! We will be selling organic ice cream floats, made with Santa Cruz root beer and cream soda, as well as Alden's Organic vanilla and strawberry ice creams, and even Soy Obsession dairy-free chocolate obsession (for our vegan friends)! All proceeds will be donated to the community garden project.
Photos from our previous Ice Cream Floats event
Check out our photos from our first ice cream floats event!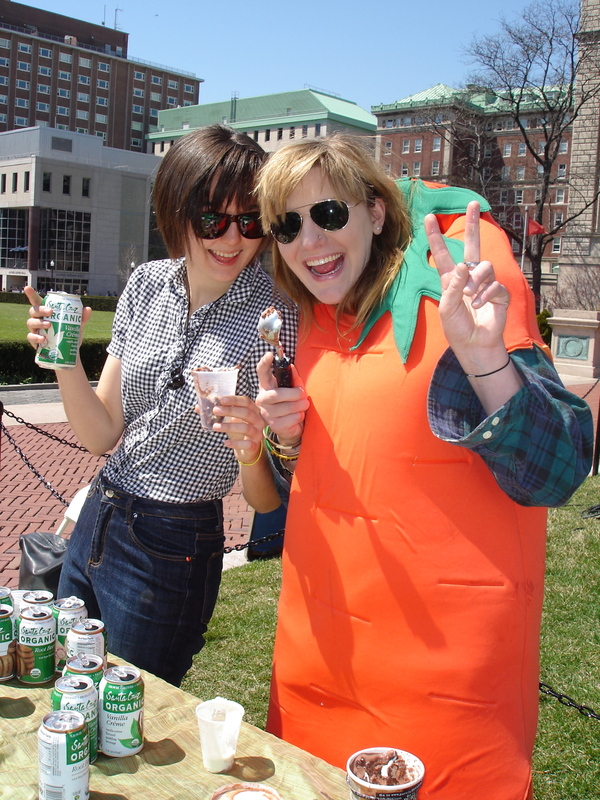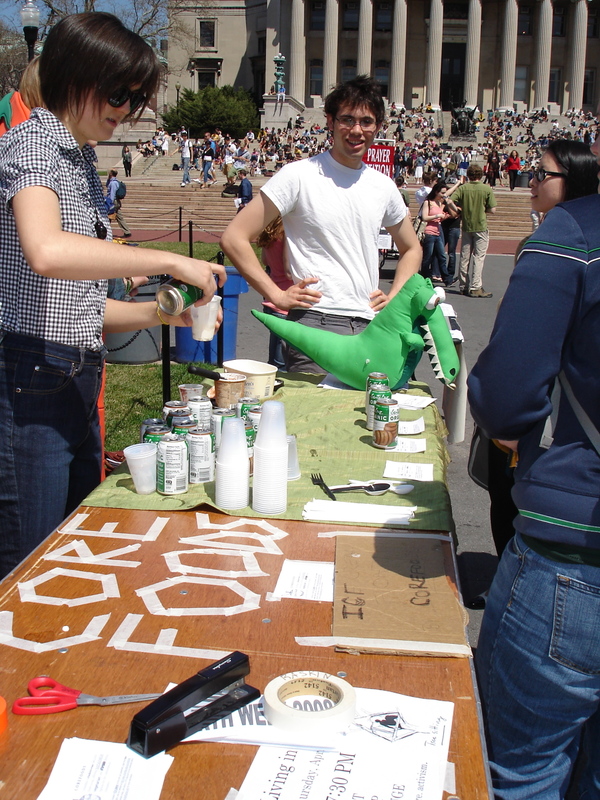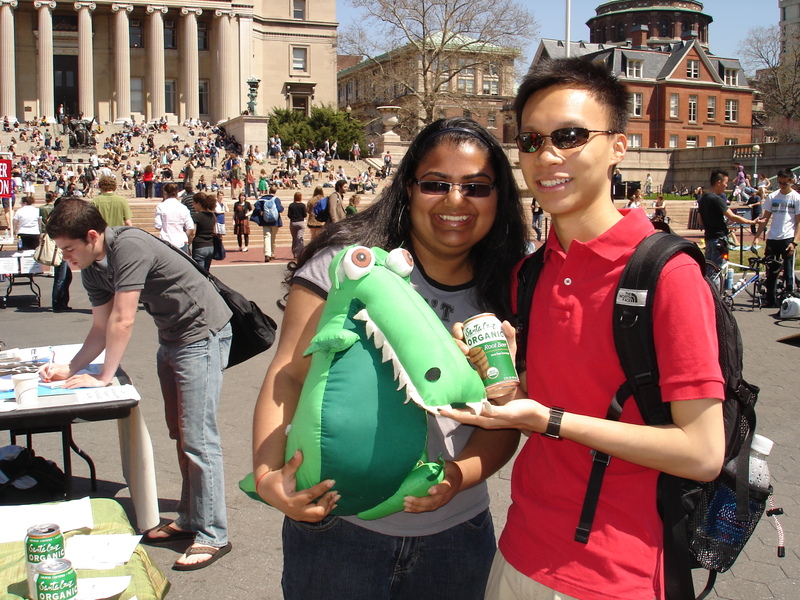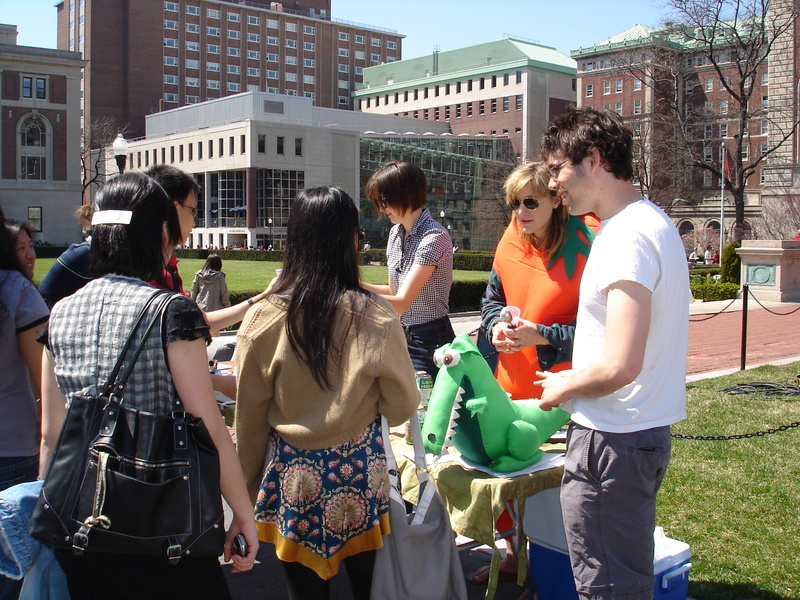 CoreFoods Cooks Launch Lunch!
Sunday, April 13, 2008, 12:30 PM, Hartley 6C4

Come join your fellow CoreFoods members for a delicious, organic, potluck-style brunch! Bring yourself, a dish that serves 4, and a recipe that we can add to our latest project: our very own vegetarian cookbook (extra points for vegan recipes)!
WWOOF Panel Discussion
Sunday, March 2, 2008, 8:00 PM, Lerner Ramp Lounge West

Interested in sustainable development? Nature? The environment? Have plans for the summer yet? If you're looking for a great opportunity, check out our panel discussion on Sunday, March 2, 2008 about WWOOF, World Wide Opportunities on Organic Farms! Meet Columbia studnets who've WWOOFed on farms throughout the world. We'll have pictures of their travels and free, eco-friendly snacks!

WWOOFing offers you the chance to live and work on a farm in one of over twenty countries. You get free, delicious food and lodging in exchange for a few hours of manual labor. It's a great way to see the world and learn about sustainable agriculture.