The Center's First Conference in 1991
In March 1991 the Center sponsored its first invitational conference, Research and Practice: Bridging the Gap. The Center's founding Director, Dr. Shirley Jenkins, described the conference as looking "at gaps between practice and research, valid concerns of each, and the ways in which methodologies can be intertwined to find answers to address contemporary problems." An emerging theme in 1991 was that the profession should give priority to identifying mechanisms which promote practitioner-researcher partnerships in generating knowledge.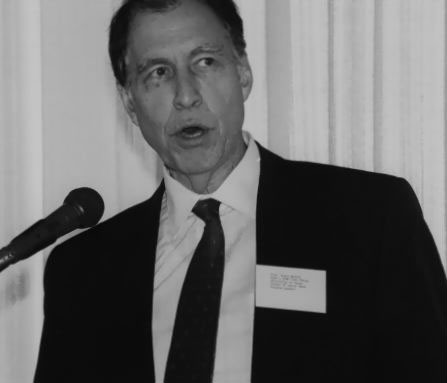 Dr. David Austin of the University of Texas at Austin, presenting findings of the newly released NIMH Task Force report on social work research.
This site was last updated on : 10/17/2004 11:56:57 PM