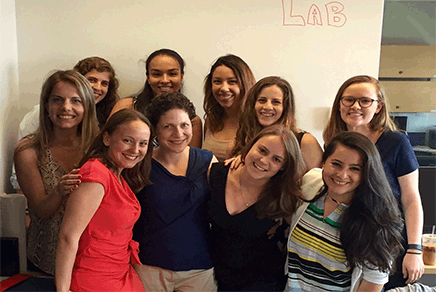 Our lab offers semester and summer volunteer opportunities for individuals dedicated to the study of cognitive development. Lab members are responsible for recruiting, scheduling, and administering experiments involving infant and child cognition and behavior at Teachers College, Columbia University. Duties may also include reviewing relevant literature, entering and coding data, and conducting assessments, and other tasks.
Our lab is perfect for students who want to explore the research world or simply enhance their academic experience. The ideal volunteer is an undergraduate or masters student in psychology, neuroscience, education, or public health. Prospective lab members should have a genuine interest in child development.
Dr. Noble is also open to mentoring students who wish to conduct independent research or complete an honors thesis.
Requirements
Able to commit at least 10 hours/week for one semester
Proficient in Microsoft Excel
Strong organizational and writing skills
Knowledge of web design and/or Free Surfer is a plus






Statement of interest in main email
Current resume
Availability for the period of interest, including evenings and weekends