the columbia university seminar on
TWENTIETH CENTURY POLITICS AND SOCIETY
<![if !vml]>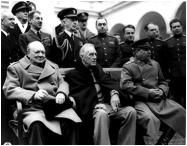 <![endif]><![if !vml]>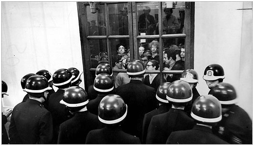 <![endif]><![if !vml]>
<![endif]><![if !vml]>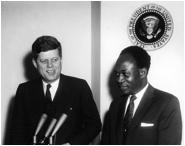 <![endif]>
UPCOMING  |  CALENDAR  |  PAST YEARS  |  CONTACT
BEYOND CAMP DAVID: JIMMY CARTER, PALESTINIAN SELF-DETERMINATION, AND HUMAN RIGHTS
A talk by Craig Daigle
February 24, 2015
4:30-6:30 pm
Columbia University Faculty House (directions)
Abstract: Why did President Jimmy Carter oppose the creation of a Palestinian state in the occupied territories of Gaza and the West Bank? Although Carter's achievement of 1978 Camp David Accords and the subsequent 1979 Egyptian-Israeli Peace Treaty is one of his notable foreign policy accomplishments, his administration did little to advance the cause of Palestinian self-determination and human rights.
Craig Daigle is Associate Professor and Chair of the Department of History at the City College of New York. He is the author of The Limits of Detente: The United States, the Soviet Union, and the Arab-Israeli Conflict, 1969-1973, published by Yale University Press in 2012, and co-editor of The Routledge Handbook of the Cold War. Prior to coming to City College, Professor Daigle worked for six years at the Department of State's Office of the Historian, where he co-edited the Foreign Relations volume on the 1973 Arab-Israeli War. He is currently writing a textbook on the Cold War and a biography of Israeli Prime Minister Golda Meir.
An optional dinner follows the talk. We will dine in Faculty House at 6:30 pm. Meals, buffet style, cost $25 (pay by check only). Please RSVP for dinner to saw2156@columbia.edu. There is no need to register for the talk alone.