December 16, 2011
Profile of a Filmmaker: Ihor Podolchak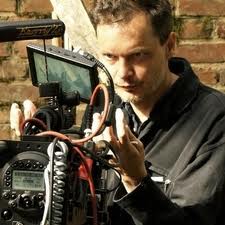 Ihor Podolchak has for the last five years been one of the most prominent, and single-mindedly creators of a new Ukrainian national cinema. His vision is very much in sync with how national cinema is understood in such other countries as Poland, France, Russia or the US: it tells stories about that country, in its own national language, using national talent, and with national viewer in mind first and foremost. This vision however is starkly at odds with the post-colonial mores that rule supreme in today's Ukraine. Podolchak's first feature narrative film Las Meninas marked a clear break from the clichés of both Soviet Russian film-making and Ukrainian poetic cinema. He is interested in the examination of human psychology in the shady areas of the subconscious that inform our behavior. He has a deep fascination with expressive capabilities of the movie camera and engages his viewer into exploration thereof. His second feature film is Delirium, 2011 (Ukraine, Czech Republic).
Ihor Podolchak was born in 1962 in Lviv, Ukraine, graduated with distinction from Lviv Academy of Fine Arts in 1984. He is also an artist, creator of numerous projects in the field of visual art, winner of 25 international art exhibitions in Canada, USA, South Korea, Latvia, Poland, Norway, Spain, and Ukraine. His book "Jacob Bohme" was awarded as World's Best Book at International Frankfurt Book Fair. One of his 24 personal exhibitions was the first art exhibition ever to be held in space, at space station Mir in 1993. Artworks of Podolchak can be found in 26 museum and public collections worldwide.
The premiere of the feature film "Las Meninas" took place in the official competition of the Rotterdam International Film Festival (2008). The film has participated in twenty-six International film festivals worldwide in ten of them in the official competition. Mr. Podolchak lives in Lviv and Kyiv, Ukraine.
FILMOGRAPHY
Las Meninas, 2008, 99 min, Ukraine.
Delirium, 2011, 96/99 min, Ukraine, Czech Republic.