Back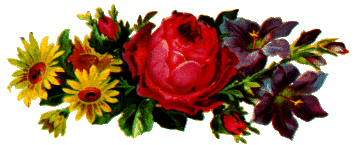 Brian Kahn Malmon
OBJECTIVE: To obtain employment or internship in the field of journalism.

SKILLS


Excellent jounalistic instincts and an ability to write a wide variety of features, columns, and
hard news stories.


Strong oral communication skills and an ability to calmly handle difficult situations.


Vast experience with Microsoft Word and WordPerfect, extensive knowledge of Internet
Browsers, ability to learn new software very quickly, fluency in HTML Computing
Language,and excellent typing skills (60 wpm).


Languages: Spanish (reading).


EXPERIENCE


Columbia Daily Spectator (circulation 20,000), Columbia University, New York, New York, March 1996 - Present.
Managing Board Editor, columnist, feature writer, and beat reporter for the
second-oldest daily collegiate student newspaper in the nation.


Potomac Gazette (circulation 312,000), Gaithersburg, Maryland, 1992-94 (Part-time).
Worked as a beat reporter and feature writer covering high school sports, specifically
football and basketball.


ADDITIONAL WORK EXPERIENCE


Skadden, Arps, Slate, Meagher & Flom LLP and Affiliates, Washington, DC, Summer
1997.
Legal intern for the second largest law practice in the world. Worked in a variety of
capacities throughout the firm, including maintaining a log of press clippings for Robert
Bennett, President Clinton's attorney in the Paula Jones civil trial.
Weissblatt's Delicatessen, Potomac, MD, Fall 1994 - Summer 1996 (Part-time).
Ran deli counter for local business.
Montgomery County Social Services, Potomac, MD, Summer 1992.
Volunteered at a day camp as a private counselor for a child with muscular dystrophy.


EXTRACURRICULAR ACTIVITIES
President-elect of Uptown Vocal, a campus singing group that was a semi-finalist in the
1997 Finals of College A Cappella.

Male romantic lead of the "104th Annual Varsity Show," a comedic musical review of the
year at Columbia.

EDUCATION


Columbia University, New York City, New York. Bachelor of Arts expected May 1999,
Political Science.


Winston Churchill High School, Potomac, Maryland. Graduated June, 1995.


GRADES

College: 3.698 GPA.
High School: 3.82 GPA; 4.57 Weighted GPA (top mark being 4.70).

References available on request.
Back
---
dke4@columbia.edu