---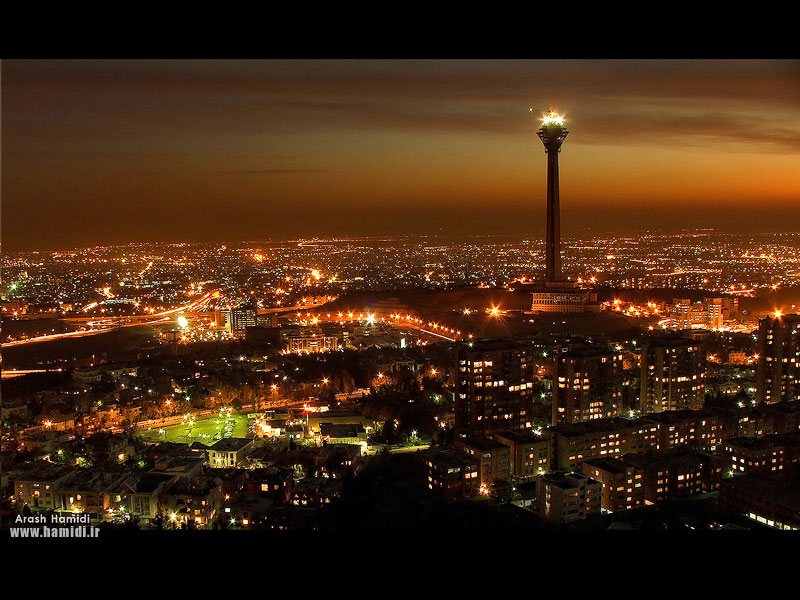 Blogging in Iran has become a world-renowned phenomenon. Over
700,000 blogs. have been created by Iranians at home and abroad. Iranian blogs, like those elsewhere, discuss a broad range of issues pertaining to daily life and intellectual
affairs
. However, Iran's social seclusion from global interaction has created additional roles for Iranian bloggers. Iran's English-language
blogosphere generates a passionate cultural dialogue between Iranian residents, Iranian expatriates and interested citizens from across the world. The following section will focus on this dialogue.

Background
Iranian Blogging
Governmental Response
Blogs
WebSites
Protecting Bloggers
Additional Links
Civil Society - Through Web 2.0
---
Iranians have dwelled under a theocratic and authoritative regime for the past 28 years. Although this period has been marked by social political and economic change, the regime has committed ongoing violations of human rights and presented powerful obstructions to the development of an independent civil society.
The remarkable number of blogs written and maintained by Iranians in recent years (approx. 700,000) could open the path to the development of institutions that defend human rights and promote political and social development in Iran. It is hoped that this process can be assisted by international online communities, reducing the threat of political persecution. Does this form of freedom of speech influence society? Does it promote equality and rights in Iran? These questions are still unanswered.
Many of the most prominent leaders of the renewed efforts to strengthen civil society are Iranian expatriates utilizing social networks in Iran and in their adopted countries.
However, the Iranian Blogosphere is monitored and filtered by the government, leading to many questions regarding the ability of these groups to promote political and societal change. In addition, the scene is decentralized and fragmented, representing a multitude of voices, groups and interests. It will be very difficult to monitor and evaluate the effectiveness, or even the sincerity, of the bloggers, given that alternative forms of communications between Iran and the Western world are so highly censored.
Development of Iranian Blogosphere
---
In September 2001, Hossein Derakshan, a former journalist for a reformist newspaper, published one of the first Persian-language blogs. By November 5, Derakhshan had published instructions on "How to create a blog in Persian" and established his position as the "Father of Iranian Blogging." Within 2 years there were 700,000 Iranian blogs. Blogging courses were launched by the "office of religious weblog expansion" in the city of Qom, the traditional home of Iran's religious establishment. Today, Persian is the fourth most widely-used language on web logs.Government reaction to the trend soon followed. By 2003, governmental officials and representatives began publishing their own blogs, while initiating the persecution of bloggers as opposition to the regime. The first official action against bloggers occurred when journalist and blogger Sina Motallebi was arrested in April 2003. Over the following years, numerous bloggers were arrested and imprisoned for their statements. In 2005, Tehran's Chief prosecutor ordered major ISPs to filter PersianBlog and other blogging service websites.
Response of Iranian Government
---
The OpenNet Innitiative conducted a
study regarding Internet Filtering in Iran in 2004-2005
Prominent Iranian Bloggers
---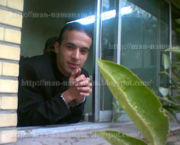 Life Goes on in Teheran:
A monthly photoblog by a former Los Angeles resident who recently moved to Tehran, that strives to show that "regardless of what any president would have you imagine, despite what any media outlet would have you believe, life goes on in Tehran and elsewhere in Iran."
Democracy for Iran
- Iranians attempting to promote democracy and fight human rights violations (not situated in Iran)
In Persian:
http://www.gayagizi.blogspot.com/
http://fardayevatan.blogspot.com/
Iran News Blog
- Created to promote non-violent opposition. There are people in Iran that do not, and cannot communicate effectively from the Internet. They are encouraged to send their posts to this blog, to have their information out in the open.
Journalists
---


Omid Memarian Iranian Prospect.
Memarian devotes his blog to the exploration of democracy and civil society in Iran and the Middle East. He is one of the most published journalists on Iran in the US and has been published in every major newspaper many times. In 2005 Memarian received Human Rights Watch's highest honor, the Human Rights Defender Award, for his courageous work as a human rights activist.

Massoud Behnoud
is a prominent Iranian journalist and writer who started his career as a journalist in 1964. During his long career he worked as an investigating journalist for several different newspapers. He founded more than 20 newspapers and magazines, none of them currently in publication. In 1985 he helped to found "Adineh", the most influential literary monthly in Iran. For more than 13 years Massoud Behnoud was a leading member of the editorial board and published a large number of essays and commentaries, in support of freedom of speech and the press. He struggled against censorship and tried to support the free circulation of information.After the crackdown on Iranian newspapers, Massoud Behnoud was imprisoned for 23 months, along with other well-known journalists such as Mashallah Shamsolvaezin, Akbar Ganji, Emadeddin Baqi and Ebrahim Nabavi. It is believed that he has been charged with "having insulted the Supreme Leader" by his writing. This is one of the most dangerous charges in Iran.
Websites
---
Free thoughts on Iran
"A collective project of a group of Iranian students practicing the formulation and expression of their diverse opinions. A place for dialogue among its authors and their audience. We are also hopeful at the possible impact we might have on the Blogosphere, and the international community, on how they understand and respond about Iran and Iranians in general. In fact this is why English language and not Persian is used here."
Global Voices
A non-profit global citizens' media project founded at Harvard Law School's
Berkman Center for Internet and Society,
a research think-tank focused on the Internet's impact on society.
http://www.globalvoicesonline .org/-/world/middle-east-north -africa/iran/
Blogs by Iranians
Directory of weblogs that Iranians write in English language, either from inside or outside Iran.
Iran Focus
– Iran Focus is a non-profit news service provider that focuses on events in Iran, Iraq and the Middle East. With a network of specialists and analysts of the region and correspondents and reporters in several countries.
The Women's Forum Against Fundamentalism in Iran (WFAFI)
A forum that promotes greater awareness of the challenges women face living under fundamentalist regimes such as that of Iran. "Our tasks range from raising public awareness, conducting research projects and initiating outreach programs -- to policy discussions and analysis."
The Iranian Students News Agency
(ISNA)
Iranian Student's News Agency is one of the major news agencies in Iran. They are a regular source of information for domestic Iranian news for many Western newspapers, such as the New York Times.
Balatin (in Persian)
Iranian.com
Founded and published by Jahanshah Javids in New York in 1995,
The
Iranian's
objective was to"provide a free forum for the introduction, exchange and collection of ideas, stories, images and music related to Iran and Iranians. It is a community site for the Iranian diaspora -- the Iranian expatriates who care about their identity, culture, music, history, politics, literature and each other, as well as friends and family living in Iran. While registered members of Iranian.com come from all over the world, most readers are in North America (65%), Europe (18%), Oceana (7%) and the bulk of the remainder in south and southwest Asia. The site has been blocked by most Internet providers in Iran.
Protecting Bloggers
---
IFEX
– "International freedom of expression exchange was formed to protect the right to free expression continue around the globe. IFEX was born in 1992 when many of the world's leading freedom of expression organisations came together in Montreal. Major support has been offered by The Ford Foundation, Joyce Mertz-Gilmore Foundation of New York, and the United Nations Educational, Scientific and Cultural Organisation (UNESCO). In recent years, the IFEX community has been joined by many new members from the developing world - bringing new perspectives and energy. IFEX's decentralised structure creates a dynamic and truly international body."
Committee to Protect Bloggers:
"The Committee to Protect Bloggers is devoted to the protection of bloggers worldwide with a focus on highlighting the plight of bloggers threatened and imprisoned by their government" (
Committee to Protect Bloggers Mission Statement
). CPT also has a Facebook page
CPB Cause page
and lists and links of "endangered bloggers" -- bloggers who were or are currently under physical threat. CPT was founded and is edited by
Curt Hopkins
, who is a blogger himself.
What is Filtering, and how do you react to it?
"As non–transparent filtering practices meld into forms of censorship, the effect on democratic practices and the open character of the Internet are discernible. States are increasingly using Internet filtering to control the environment of political speech in fundamental opposition to civil liberties, freedom of speech, and free expression. The consequences of political filtering directly impact democratic practices and can be considered a violation of human rights."
Global Voices Advocacy:
Anonymous blogging to maintain free speech. They "seek to build a global anti-censorship network of bloggers and online activists throughout the developing world that is dedicated to protecting freedom of expression and free access to information online. The aim of this network is to raise the awareness of online freedom of speech issues and to share tools and tactics with activists and bloggers facing similar situations in different parts of the globe. The network is meant not only to provide support to its members, but also to produce educational guides about anonymous blogging, anti-censorship campaigns, and online organizing. By collaborating with software developers, activists, and bloggers, the network hopes to design new and more appropriate tools to protect our rights on the Internet."
More Links
---
Persian Blog
Persian Weblog
Blog Sky
Zendehrood
Mihan Blog
Iran Blog
Parsi blog
BlogFa
The recently updated blogs on BlogFa.
Blogme.IR
New Free Persian Weblog Service.
Article at Online Journalism Review (OJR) about the Power of Iranian Blogging
"Bad Veils' and Arrested Scholars: Iran's Fear of a Velvet Revolution"
,
Mehdi Khalaji
May 24, 2007, The Washington Institute for Near East Policy, PolicyWatch #1236
BBC World Service on Iran
LS