Leehe Skuler is candidate for a Masters in Public Administrations at Columbia University, with a double concentration in International Media and Communications and International Economic Policy.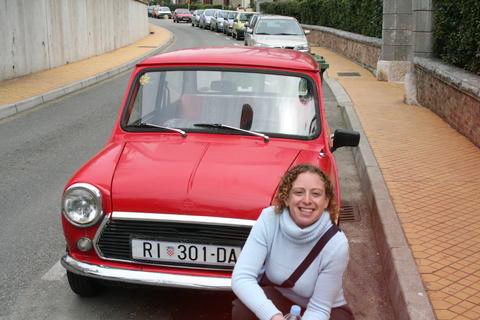 Before coming to graduate school, Leehe lived in Berlin, Germany for almost 2 years, based at the
Aspen Institute of Berlin.
Her undergraduate studies were in Philosophy, Economics and Politics at the
Hebrew University in Jerusalem.
During her studies, Leehe worked in the Yad Vashem Holocaust Museum in Jerusalem as a guide, in addition to contributing to the creation of a new Israeli political party and leading youth groups in various projects.
Leehe has gained a wide range of experiences before coming to New York, which include serving in the Israeli Army, coordinating cultural and educational affairs of a refugee camp and spending three months in China. She also has gained experience in Web designing, content management and other New Media skills.