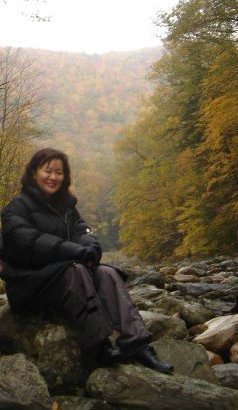 Soo Kheng is a SIPA Exchange Student from the National University of Singapore (NUS). This is part of the Master in Public Management with the Lee Kuan Yew School of Public Policy in NUS.
ISoo Kheng works for a government agency, the Singapore Workforce Development Agency. The agency is responsible for developing a national skills training and qualifications framework to sustain the employability of the Singapore workforce. This is in response to the economic restructuring the country is undergoing. Due to globalization, segments of the population have difficulty finding a job with their current skills. Her area of responsibility is in corporate and marketing communications, where they seek to cultivate a lifelong learning culture to encourage continual skills upgrading and employability.
Her interest in communications led her to take up the New Media course as she feels that communications technology is fast fragmenting audiences and communities while building new ones. It is therefore necessary to use new channels to reach out to the different groups, especially when they can choose from a multitude of sources for news and information.