<!BODY BACKGROUND="back.gif">
Bruce Levin, Ph.D.
Professor and Past Chair
Department of Biostatistics
Mailman School of Public Health
Columbia University
P-mail Address: 722 West 168th Street, Room 647, New York, NY 10032

E-mail Address: Bruce.Levin@Columbia.edu
<!IMG SRC="bruce.jpg" ALIGN=ABSMIDDLE>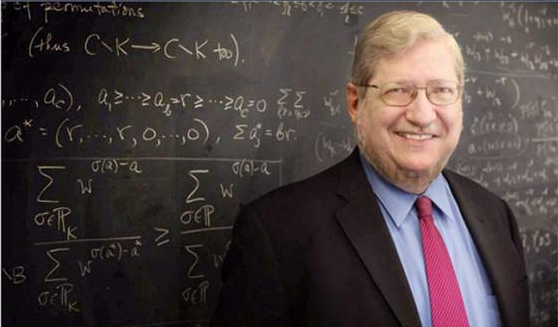 Interests: Categorical Data Analysis, Conditional Likelihood Analysis, Clinical Trials, Sequential Experimentation, Selection Procedures, Statistics in Law, Reproductive Epidemiology, Astronomy.

Click here for a list of my publications.

Click here for the Biostatistics home page.
JUST PUBLISHED...
STATISTICS FOR LAWYERS
...THIRD EDITION
by Michael O. Finkelstein and Bruce Levin
PUBLISHED IN 2014...
THE BIOSTATISTICS OF AGING

From Gompertzian Mortality to an Index of Aging-Relatedness

by Gilberto Levy and Bruce Levin
A CLASSIC BOOK...
STATISTICAL METHODS FOR RATES AND PROPORTIONS
...THIRD EDITION
by Joseph L. Fleiss, Bruce Levin, and Myunghee Cho Paik.
<!A HREF="active.jpg"> <!IMG SRC="activea.jpg" WIDTH="102" HEIGHT="102" ALIGN=ABSMIDDLE> <!Click here to expand this active object near Eta Carinae (104,960 bytes).>


<!a target="_blank" href="http://d1.24counter.com/cc_stats/1344370609/"> <!img alt="counter widget" border="0" src="http://d1.24counter.com/online/ccc.php?id=1344370609">