da Cruz Narciso group portrait 1953
(See diagram by Raimundo Narciso below)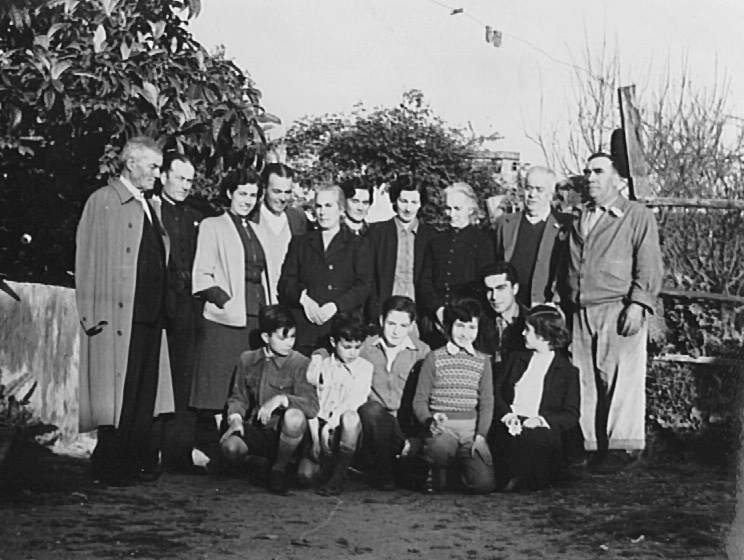 I have had a copy of this photo for decades and never knew who anybody was. At the end of October 2017 our cousin Raimundo Narciso sent the key (he himself is 3rd from the left, bottom row). The photo was taken in 1953 in garden behind the house of Fancisco de Oliveira Santos (top left).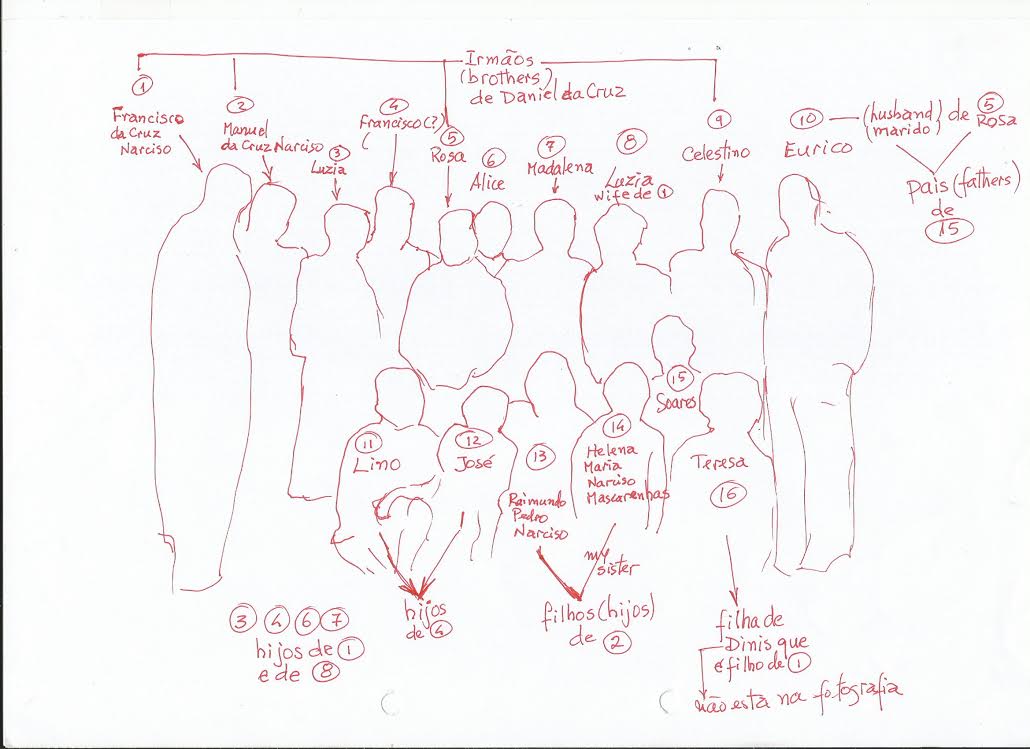 Top row: Francisco da Cruz Narciso, Manuel da Cruz Narciso (a.k.a. Ramon), Luzia (daughter of Francisco), Francisco Jr., Maria Rosa, Alice (daughter of Francisco), Madalena (daughter of Francisco), Luzia (wife of Francisco), Celestino, and Eurico.

Bottom row: Lino and Josť (Zeca) (sons of Francisco Jr.), Raimundo (son of Manuel), Helena Maria (daughter of Manuel), (sticking up:) Soares (son of Maria Rosa), and Teresa (daughter of Diniz who is son of Francisco Jr., who is not in the photo).

Francisco, Manuel, Celestino, and Maria Rosa are four of the seven sons and daughters of Jo"o and Joana da Cruz Narciso, and brothers and sisters of Daniel da Cruz Sr. who emigrated to the USA in 1911, and who probably took this picture.
---