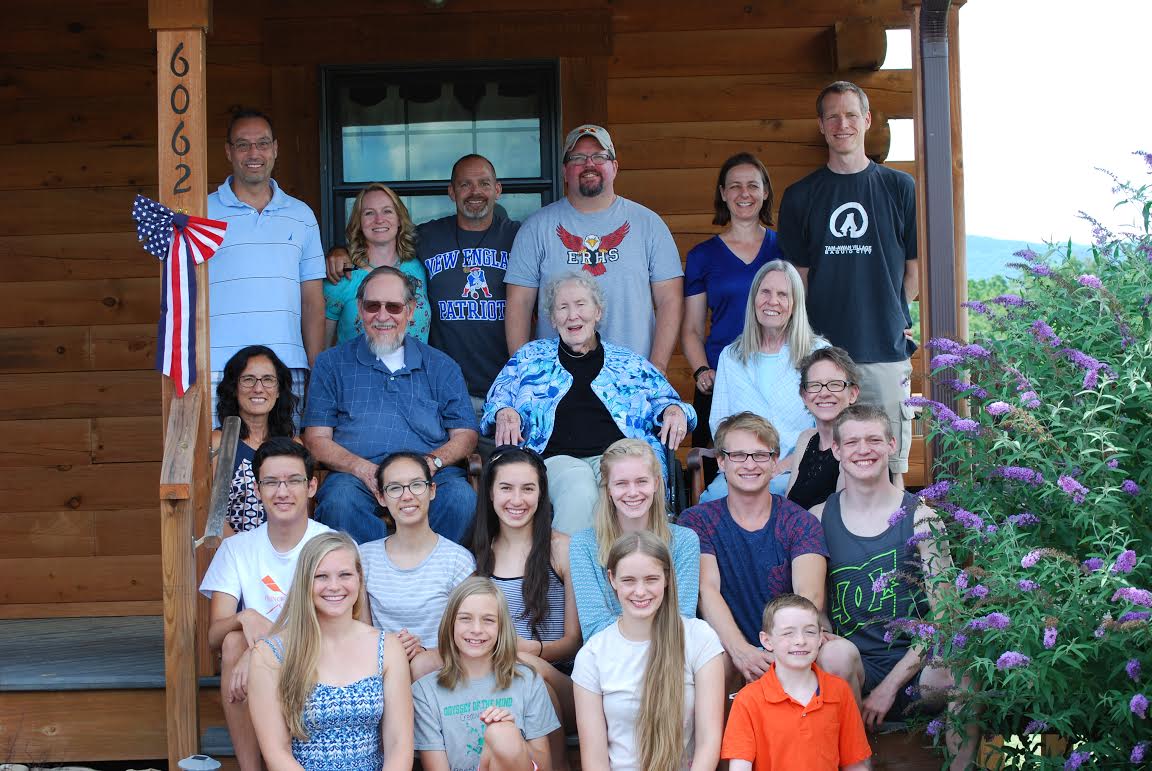 Photo: Scott Bushey - Click to enlarge
Gilmer Family, Elkton, Virginia, August 2017
Speaking of fotos, here is a pic that our son in law Scott took with a time delay so that he could get into it.
Front row:

Rachel Nott (Amanda's youngest, who just won a beauty pageant to be queen at the Rockingham County Fair), Jack Gilmer (John's youngest), Caroline Gilmer (John's Middle), and Benjamin Bushey (Becky's only child).

Next row:

3 O'Donnel Kiddos (oldest girls in college at Tech, freshman and Junior), Katie Gilmer (John's oldest now at UVA), Ian Nott (Amanda's oldest at UVA), Patrick Nott (Amanda's middle at VMI second year).

Next row:

Renee O'Donnel (Jack's wife, half Vietnamese, very nice person), me, Mom, Connie, Amanda (our oldest) in front of Connie

Last Row:

Jack O'Donnel (Connie's sister's boy, a marine for 23 years, now works for a Beltway Bandit doing something with telecom), Becky (our middle child), Scott Bushey (Becky's husband), Chris Nott (baseball hat, Amanda's husband), Kim (John's wife) and John (our youngest, who is over 6' tall).
—George Gilmer, 25 August 2017 (with corrections by Amanda Nott, 28 April 2020).
---