Frankfurt High School Teen Club Rock Band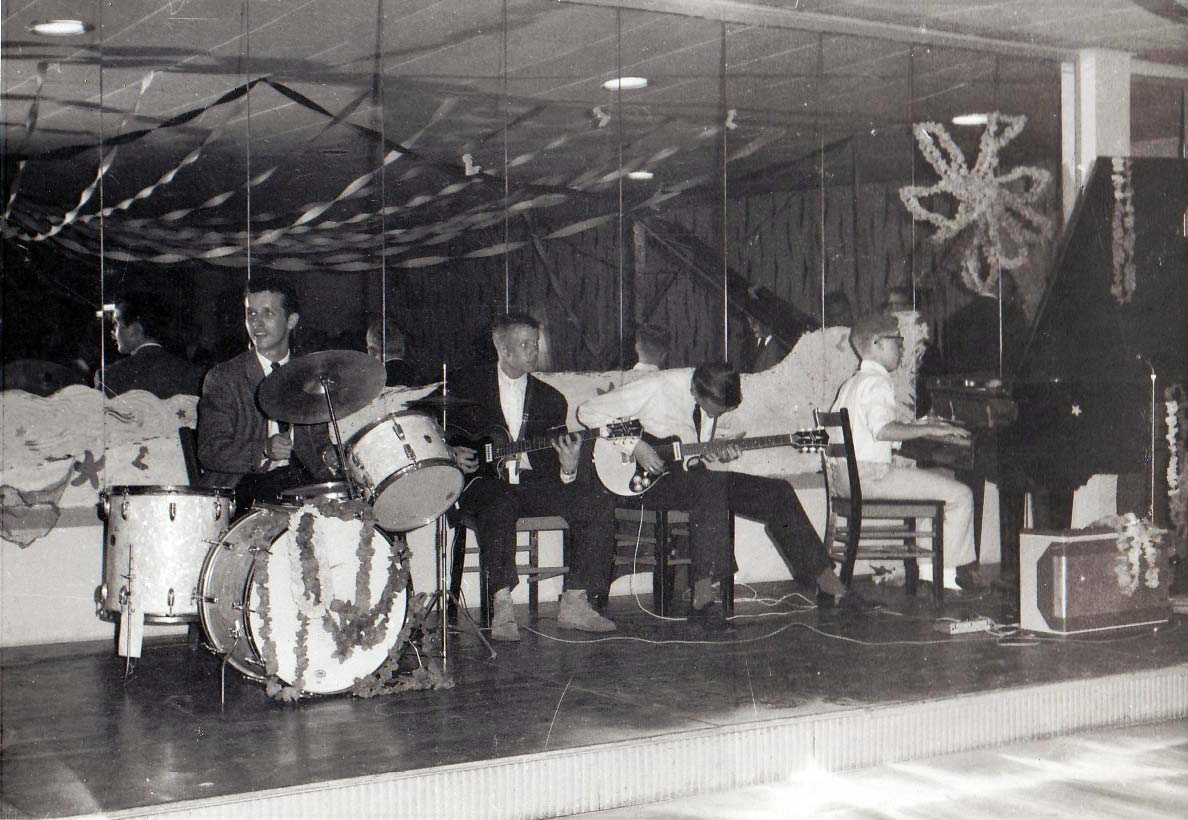 Here we are on the stage in the Frankfurt base Teen Club, across from the high school, Spring 1961. The band is: Rick Wolk (drums), me (with my Framus guitar), Orval Yarger (guitar), and Dickie Brewer (piano). You'd see us about like this on the Teen Club stage most weekends. The band didn't have a name. I believe we were Frankfurt High's first rock band, and perhaps its only one until 1967, when suddenly there were dozens of them each year for the next 27 years. Strictly instrumental, no vocals. Ventures pieces like "Walk Don't Run", Santo & Johnny's "Sleep Walk", Bill Dogget's "Honky Tonk", that's all I remember, pretty primitive.
Dickie Brewer is the guy whose family car was a 16-cylinder 1937 Cord. He stuck with the piano and has released jazz albums including Brewer's Brew ("a collection of high energy songs with some Latin feel; during my touring days with Clint Holmes I worked with a lot of Latin Orchestras [in] Puerto Rico/South America/Argentina") and It's All About Latin. Thanks to Dick for corrections to some wrong assumptions I made about this photo.