Kirby Road across from Chesterbrook School in 1952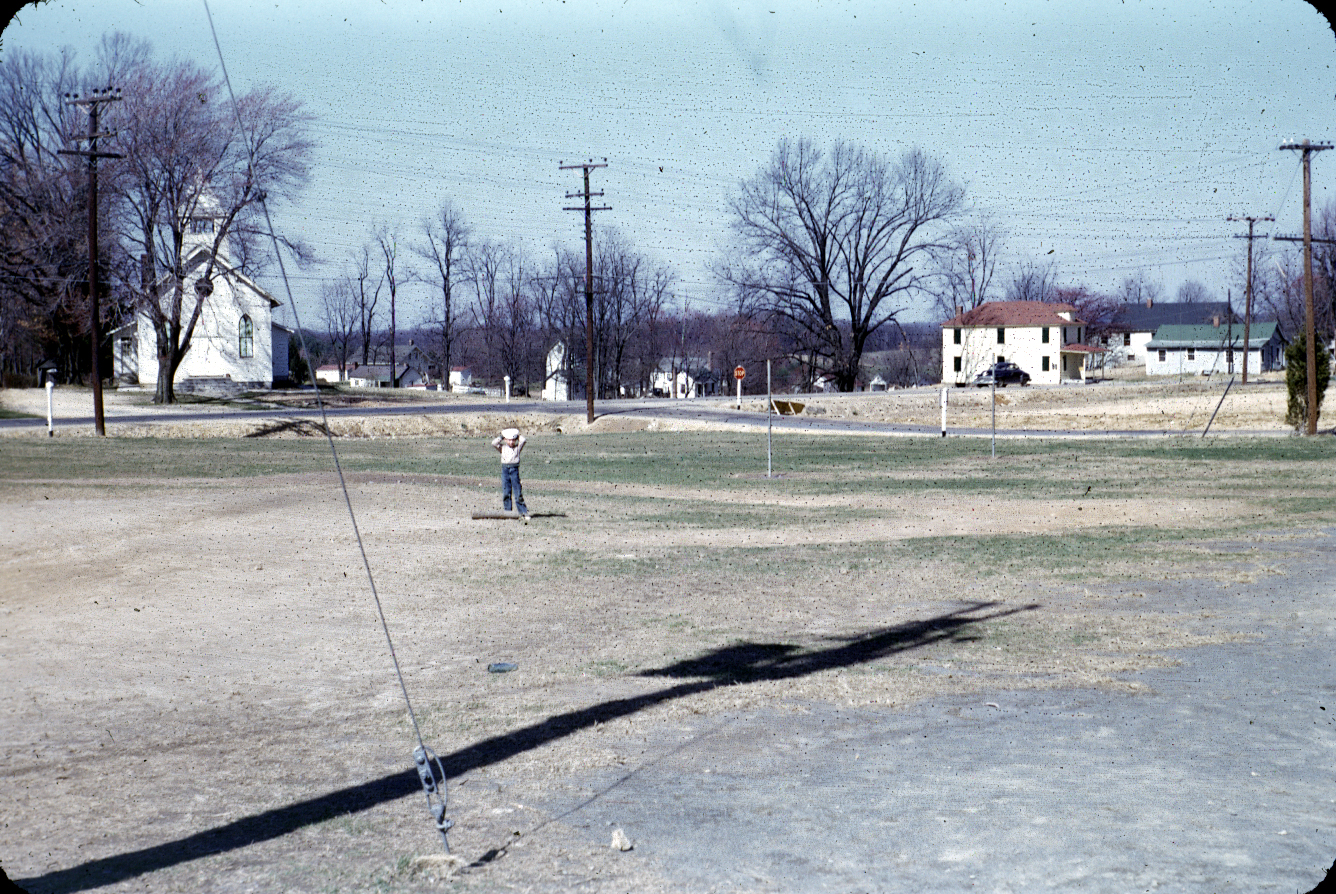 Photo by my father, 1952.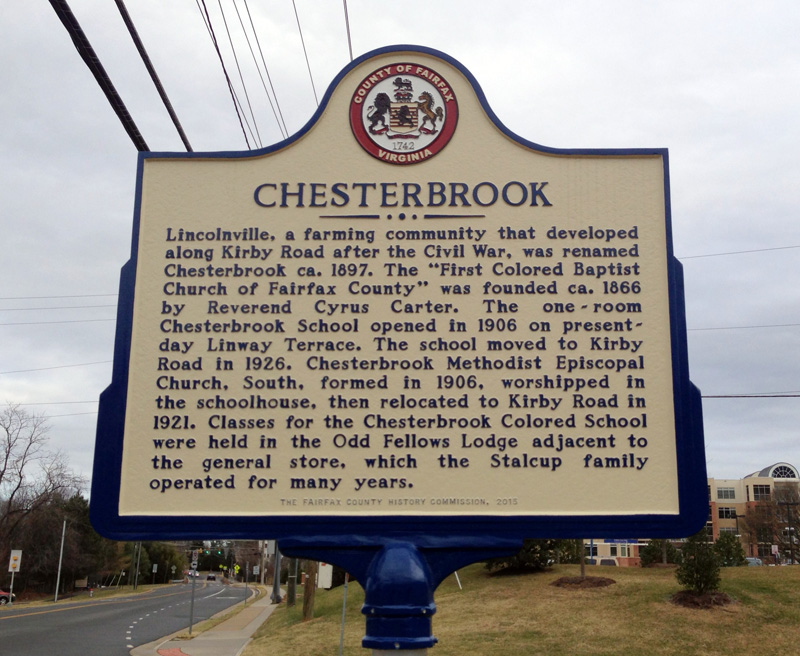 The Chesterbrook historical marker says "Lincolnville, a farming community that developed along Kirby Road after the Civil War, was renamed Chesterbrook ca. 1897. The "First Colored Baptist Church of Fairfax County" was founded ca. 1866 by Reverend Cyrus Carter. The one-room Chesterbrook School Opened in 19606 on present-day Linwood Terrace. The school moved to Kirby Road in 1926. The Chesterbrook Methodist Episcopal Church, South, formed in 1906, worshipped in the schoolhouse, then relocated to Kirby Road in 1921. Class for the Chesterbrook Colored School were held in the Odd Fellows Lodge adjacent to the general store, which the Stalcup family operated for many years."
—Fairfax County Historical Commission, 2015.
Jeff Clark of Fairfax County Public Schools wrote in 2015, "According to school system records, FCPS rented the Odd Fellows Hall in Chesterbrook and ran a school there for African-American children into the 1940s. I was told that the hall was located next to the First Baptist Church, but I haven't been able to prove that with land records yet. If you look at Google maps there is a bent flagpole near the sidewalk which supposedly marks the spot of the Odd Fellows Hall. It seemed to roughly correspond to the house in your photo, so I thought I'd ask." (The flagpole is still there as of October 2022.)
The three buildings at right are a house (reddish roof), the old market (greenish roof), and another building behind. Between these three buildings and the church more houses are seen in the distance, which were mostly (but not all) African-American. I would say the reddish-roofed house comes closest to being "next to" the Baptist church, but who knows? In any case that house was not a school in the 1950s, and the Black kids had to go all the way to Manassas for school, about 20 miles to the West Southwest and (according to Google) a 2-3 hour bus ride each way, assuming they even had a bus!
A bit more detail from Jeff Clark: "The area behind the First Baptist Church is full of McMansions now, but there are still a few older homes here and there that have managed to survive. I have documentation showing the Odd Fellows Hall was used as a school into at least the mid-1940s (FCPS fully integrated during the 1965-1966 school year). I think during the 1950s and early 1960s the elementary aged African-American children from the Chesterbrook area went to the Odrick's Corner School (at the intersection of Lewinsville Road and Spring Hill Road). I don't have any primary sources to prove that though. I do know that upper grade children were bussed all the way to Manassas until Luther Jackson High School was built in the mid-1950s."
The little sailor in the photo is my brother Dennis, age 3.