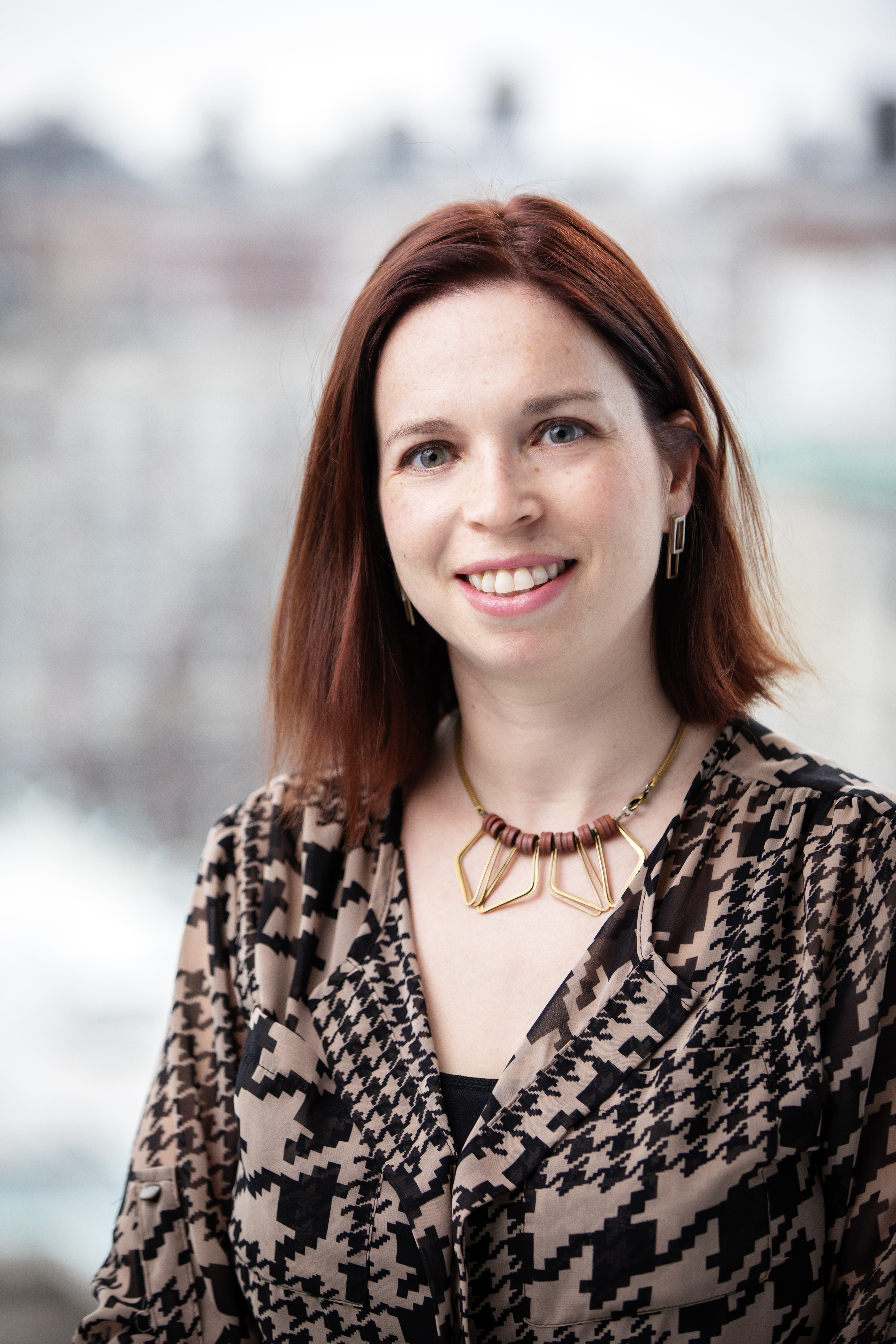 Karen S. Lewis
Assistant Professor
Department of Philosophy
Barnard College, Columbia University
I am an assistant professor in the Barnard-Columbia philosophy department. My research is mainly in the philosophy of language and philosophical linguistics. A common theme in my work is the interaction between context and content. I work on topics in dynamic vs. static semantics, the nature of semantic vs. pragmatic explanations, pronominal anaphora, counterfactual conditionals, and context-sensitivity. Before coming to Barnard, I was a graduate student at Rutgers, where I wrote my dissertation, Understanding Dynamic Discourse, under the direction of Jeffrey C. King, and an assistant professor in the school of philosophy at USC. I live in Brooklyn with my husband, 3-year-old daughter, and 2 one-eyed cats.
Publications
The speaker authority problem for context-sensitivity (or: you can't always mean what you want)
Forthcoming. Erkenntnis
Published version (online early view)
Counterfactual Discourse in Context
2018. Noûs. Vol. 52, Issue 3, pp. 481-507
Published version
Dynamic Semantics
2017. Oxford Handbooks Online.
Published version
Counterfactuals and Knowledge
2017.The Routledge Handbook of Epistemic Contextualism. Ed. Jonathan Jenkins Ichikawa. pp.411-424
Anaphora
2016. (with Jeffrey C. King) Stanford Encyclopedia of Philosophy (Summer 2016 Edition) Ed. Edward N. Zalta.

Elusive Counterfactuals
2016. Noûs. Vol. 50 Issue 2, pp. 286-313.
Published version
Do we need dynamic semantics?
2014. Metasemantics: New Essays on the Foundations of Meaning, Eds. Alexis Burgess and Brett Sherman, OUP, pp. 231-258

Speaker's Reference and Anaphoric Pronouns
2013. Philosophical Perspectives: Philosophy of Language. Vol. 27, Issue 1, pp. 404-437
Published version
Discourse dynamics, pragmatics, and indefinites
2012. Philosophical Studies. Vol. 158, Issue 2, pp. 313-342
Published version
Work in progress
Anaphora and Negation. Email me for a draft.
Descriptions, Pronouns, and Uniqueness. Email me for a draft.
On Some Alleged Empirical Problems for Predicativism (joint work with Matt Moss). Email me for a draft.
Reviews
Review of François Recanati, Truth-Conditional Pragmatics, Oxford University Press, 2010.
2014. Mind 123 (492), pp.1234-1238.
Published version
Teaching
Fall 2019:
Barnard Senior Seminar: Ideology, Knowledge, and Power
Introduction to Philosophy of Language
Updated 9/3/2019