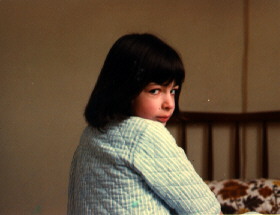 Ten-year-old Karen, already
experiencing a midwestern anomie.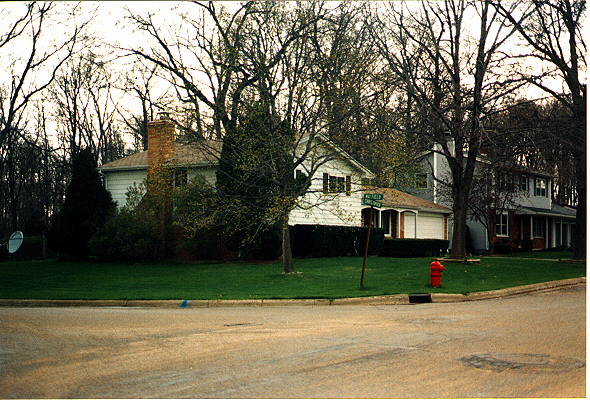 This is the last house we lived in before we left Jackson. During the May 1995 Medieval Congress in Kalamazoo, I played hooky for the afternoon session one day, and drove out to take this picture.
We planted ALL those trees, and believe me they were a lot smaller in 1969. They didn't seem that way to my sister and me, though, when we had to weed them every weekend.
Return Home