Paleoclimate Orbital Parameters and Solar Forcing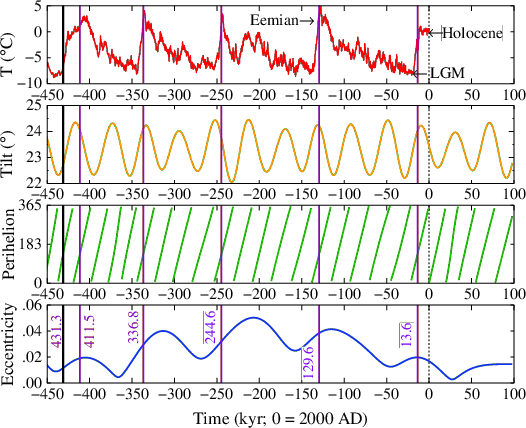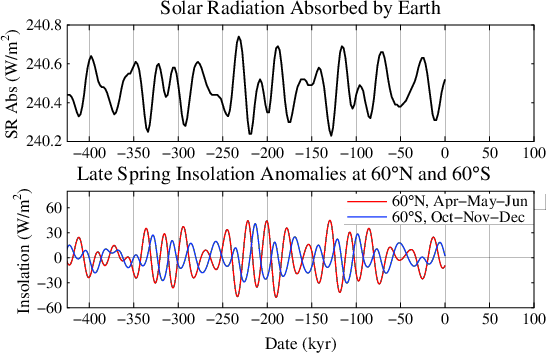 Figure in PDF Insolation in this graph is the mean of the two data sets; April-May-June mean at 60o North and Octobe-November-December mean at 60o South. Both insolation and temperature data are anomalies relative to past 425 kyrs. You can see fairly good correlation between the insolation and the Antarctic temperature.
Acknowledgement: The data sets were created by Dr. Gary Russell of NASA Goddard Institute for Space Studies.