<![if !vml]>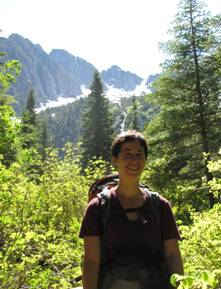 <![endif]>
PRINCIPAL INVESTIGATOR
maría Uriarte, Professor        
Email: mu2126@columbia.edu  
Tel: 212-854-1494
1017 Schermerhorn Extension
Students
Naomi Schwartz, Ph. D. Student
Email: naomibschwartz@gmail.com
<![if !vml]>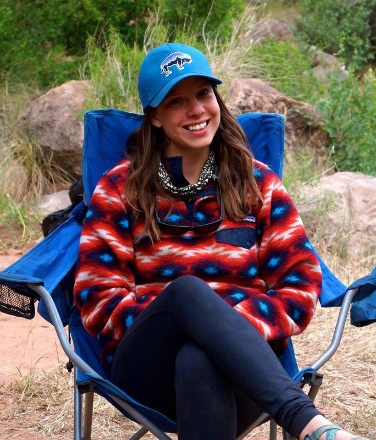 <![endif]>
Naomi got her M.S. at the University of North Carolina – Chapel Hill. She is interested in the role of disturbance in shaping landscapes and communities and in understanding the ways that humans affect disturbance regimes through land use, climate change, and other activities. She is currently working on understanding the drivers of recent increases in fire in the Peruvian Amazon where burning has been used for centuries to manage agricultural fields, and more recently, to clear and clean pastures. 
Andrew Quebbeman, Ph. D. Student
Email: awq2101@columbia.edu 
<![if !vml]>
<![endif]>
Andrew got his B.S. from the University of Michigan. He is interested in the relationship between soil fungal and plant communities, as well as the role of aboveground-belowground interactions in biogeochemical cycles.  He is conducting his thesis research in the forests of Puerto Rico.
Andrew Budsock, M. A. Student
Email: ab3998@columbia.edu 
<![if !vml]>
<![endif]>
Andrew received his BS in Ecology and German from Susquehanna University where he studied the effects of resource allocation on clonal recruitment of Fallopia japonica and the impacts of minimum nightly temperature on the success of sexual and clonal offspring of Fallopia japonica. Through the Congress-Bundestag Youth Exchange for Young Professionals Fellowship Program, Andrew studied conservation biology at Technische Univerität München. He is interested in the ecological consequences of climate change in tropical forests, specifically how drought in Puerto Rico impacts forest dynamics and the ecosystem services they provide.  
Dev Harrington, B. A. Student
Email: srh2162@columbia.edu
<![if !vml]>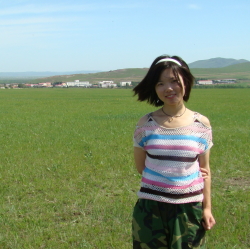 <![endif]>Dev is broadly interested in the variation in forest biodiversity and dynamics, and particularly in plant functional ecology and the ecological consequences of intraspecific and interspecific trait variation. He is working in the Guanica Dry Forest of Puerto Rico.
     POSTDOCTORAL ASSOCIATES
Jeffrey Wolf
Email: jw3344@columbia.edu
<![if !vml]>
<![endif]>
Jeff's research is on geophysical ecology. He aims to understand how heterogeneity in soils influences the distribution of species. He conducted his PhD research using data from the 50 hectare plot in Barro Colorado Island. For hios postdoctoral work, he is using LiDAR to study plants at the scale of the Luquillo Mountains in northeastern Puerto Rico.
Leandro Reverberi Tambosi
Email: letambosi@yahoo.com.br
<![if !vml]>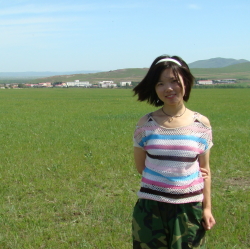 <![endif]>
Leandro is interested in restoration ecology at the scale of landscapes with a focus on the Atlantic Forest region in Brazil. Currently, he is studying the impacts of precipitation variability and land use dynamics on water quality across the state of São Paulo. The goal of this research is to develop scenarios of the potential impacts of climate change for water provision to key agricultural production areas and to the São Paulo Metropolitan Region.

<![if !supportLineBreakNewLine]>
<![endif]>
Xiaohiu Feng
Email: xf2151@columbia.edu 
<![if !vml]>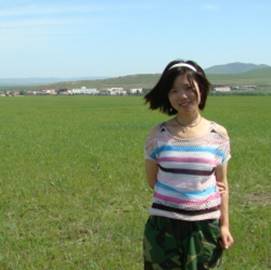 <![endif]>Sunny is interested in improving our understanding of the global carbon cycle by investigating the interactions and feedbacks of tropical forests and climate. For her dissertation research, she investigated the productivity, physiology, community dynamics, and ecological impacts of a grassland agro-ecosystem combining field studies and ecosystem modeling. Her current research focuses on the investigation of community dynamics and ecological cycles in tropical forests. Tropical forest carbon cycle feedbacks have been identified as one of the largest sources of uncertainty in global carbon cycle modeling, but they are inadequately represented in modeling efforts. Sunny will quantify the responses of tropical forests to climate variability including drought, warming and hurricane disturbance, leading to significant improvement in the representation of tropical ecosystems in terrestrial carbon models.
VISITORS
Yuxin Chen
Email: xf2151@columbia.edu 
Yuxin is a Phd student from Sun Yat-sen University, China. He is interested in how ecosystem structure and function emerge from individual-level processes. For his doctoral work, he is applying neighborhood models to investigate how niche and fitness processes contribute to species coexistence and ecosystem functions in tropical forests.
Paula Prist
Email: pprist@hotmail.com 
Paula is a PhD student in landscape ecology at the University of São Paulo, Brazil. She is interested in the effects of landscape structure on mammal communities and disease transmission. For her doctoral project, she is studying how landscape structure and climatic factors influence the transmission of hantavirus, a disease transmitted by small mammals, that reaches the man as an accidental host and leads to 50% of them to death.  Her goal is to identify areas of high risk of hantavirus transmission in the state of São Paulo, Brazil, and analyze how climate change scenarios and forest restoration projects can affect transmission risk.
Evelyn Alecrim
Email: evelyn.alecrim@gmail.com  
Evelyn is a Ph.D. student at the University of Lavras, Brazil. She is interested in the ecology of natural edges, specifically natural boundaries between grasslands and gallery forests in the Cerrado Biome of Brazil. Since these edges have unique features, she aims to understand how species are distributed along the environmental gradient, the factors responsible for these patterns, and how species differ in terms of strategies for resource acquisition, competition and endurance to edge environments.
LAB ALUMNI
Benedicte Bachelot, Ph.D. student
Current position: Postdoctoral Associate, Duke University.
Bob Muscarella, Ph.D. student
Current position: NSF Postdoctoral Fellow, University of Arrhus, Denmark & Wagenigen University.
Marina Côrtes, Ph.D. student
Current position: Assistant Professor, University of São Paulo, Rio Claro
Eli Dueker, Ph.D. student
Current position: Assistant Professor of Environmental and Urban Studies, Bard College.
Elizabeth Nichols, Ph.D. student
Current position: Assistant Professor, Swarthmore College, Fall 2015. Congratulations, Liz!
Megan McGinty, Ph.D. student
Current position: Owner of Cultivate Nature.
Tanja Crk, MA student
Current position:  GIS specialist, U.S. EPA
Timothy J. Agin, MA student
Current position: Ph.D student, University of South Dakota,
Charles Yackulic, Postdoctoral Associate.
Current position: USGS Research Scientist, Arizona.
Liza Comita, Postdoctoral Associate & Earth Institute Fellow
Current position: Assistant Professor, Yale Forestry School
Marina Anciães, Postdoctoral Associate
Current position: Researcher, Instituto Nacional de Pesquisas da Amazônia, Manaus, Brazil
Jesse Lasky, Postdoctoral Associate
Current position: Assistant Professor, Pennsylvania State University