PRINCIPAL INVESTIGATOR
maría Uriarte, Professor
Email: mu2126@columbia.edu  
Tel: 212-854-1494
1017 Schermerhorn Extension
Students
Bob Muscarella, Ph. D. Student
Email: rm2824@columbia.edu
<![if !vml]>
<![endif]>Bob is a community ecologist studying processes that govern the evolution and distribution of biodiversity.  For his dissertation research, he is exploring variation of tree community composition along Puerto Rico's dramatic precipitation gradient.  By comparing taxonomic, functional, and phylogenetic aspects of composition, he is addressing questions related to the distribution of diversity along environmental gradients.  As part of this project, he is constructing a molecular phylogeny for the trees of Puerto Rico and collecting extensive data on functional traits. He is committed to making these types of data available and useful for conservation and management. Facilitating the interaction between basic and applied research is his primary interest.
Benedicte Bachelot, Ph. D. Student
Email: bmb2157@columbia.edu
<![if !vml]>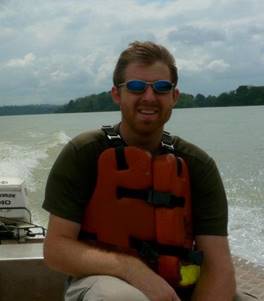 <![endif]>Bene is interested in the mechanisms that help maintain coexistence in high diversity tropical forests. How can so many species coexist in the same forest? To address this question, she is using both field observations and  modelling. For her doctoral work, she is investigating how the actions of mycorhizal fungi and plants enemies (such as pathogens, herbivores..) help maintain seedling coexistence. She has developing a conceptual model of plant population dynamics and is using empirical data from El Yunque National Forest in Puerto Rico to test some assumptions of the model.
Naomi Schwartz, Ph. D. Student
Email: naomibschwartz@gmail.com
<![if !vml]>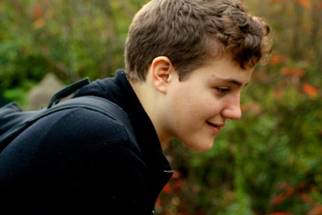 <![endif]>
Naomi got her M.S. at the University of North Carolina – Chapel Hill. She is interested in the role of disturbance in shaping landscapes and communities and in understanding the ways that humans affect disturbance regimes through land use, climate change, and other activities. She is currently working on understanding the drivers of recent increases in fire in the Peruvian Amazon where burning has been used for centuries to manage agricultural fields, and more recently, to clear and clean pastures. 
Postdoctoral Associates
Jesse Lasky, Earth Institute Fellow
Email: jl3985@columbia.edu
<![if !vml]>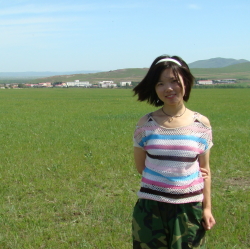 <![endif]>
Jesse is broadly interested in spatial patterns of biodiversity, particularly in highly complex systems. He studies the drivers of biodiversity and shifts in biodiversity in response to environmental change. Currently, he is studying biotic and abiotic drivers of tropical tree community dynamics, with a functional trait perspective. Additionally, he is exploring the climatic drivers and molecular mechanisms underlying local adaptation in Arabidopsis thaliana.
LAB AFFILIATES
Matt Fagan, Ph. D. Student in E3B
Email: mef2153@columbia.edu
<![if !vml]>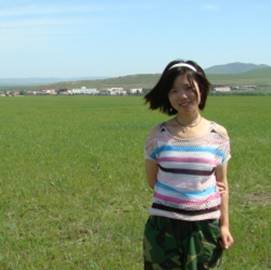 <![endif]>Matt's current research assesses how forest connectivity has changed over the last several decades in the San Juan-La Selva Biological Corridor (SJLSBC), an agricultural region in northern Costa Rica. In this former deforestation frontier, forest clearing has largely stopped, but like many other rural areas in the humid tropics, the expansion of tree plantations and modern agriculture is changing the landscape around remnant patches of lowland tropical forest. Although the SJLSBC is using payments for environmental services (PES) to promote forest protection and tree planting on private lands, there is intense pressure on productive land. His advisor is Dr. Ruth DeFries.
Meha Jain, Ph. D. Student in E3B
Email: mj2415@columbia.edu
<![if !vml]>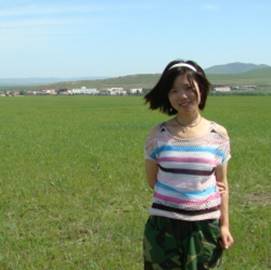 <![endif]>
Meha has a B.A. from Princeton University in Ecology and Evolutionary Biology. Her research examines how smallholder farmers in northwest India adapt and respond to short-term climate variability. This will help identify which farmers may be best able to cope with longer-term climate change. Her advisors are Dr. Ruth DeFries and Dr. Shahid Naeem.
LAB ALUMNI
Marina Cortes, Ph.D. student.
Current position: Postdoctoral Associate, University of São Paulo, Rio Claro & Estación Biológica de Doñana, CSIC, Sevilla, Spain
Eli Dueker, Ph.D. student
Current position: Postdoctoral Associate,  Lamont-Doherty Observatory, Columbia University
Elizabeth Nichols, Ph.D. student
Current position: NSF International Postdoctoral Fellow, University of São Paulo & Lancaster University
Megan McGinty, Ph.D. student
Current position: U.S. Navy, Artic Roadmap Project
Tanja Crk, MA student
Current position:  GIS specialist, US EPA
Timothy J. Agin, MA student
Current position: Research Volunteer, Uriarte lab
Charles Yackulic, Postdoctoral Associate.
Current position: USGS Research Scientist
Liza Comita, Postdoctoral Associate & Earth Institute Fellow
Current position: Assistant Professor, Ohio State University
Marina Anciães, Postdoctoral Associate
Current position: Researcher, Instituto Nacional de Pesquisas da Amazônia, Manaus, Brazil