<![if !vml]>
<![endif]>
PRINCIPAL INVESTIGATOR
maría Uriarte, Professor        
Email: mu2126@columbia.edu  
Tel: 212-854-1494
1017 Schermerhorn Extension
Students
Andrew Quebbeman, Ph. D. Student
Email: awq2101@columbia.edu 
<![if !vml]>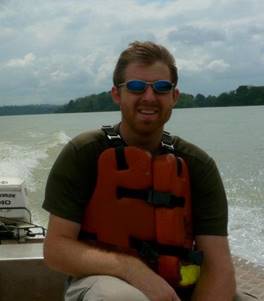 <![endif]>
Andrew got his B.S. from the University of Michigan. He is interested in the relationship between soil fungal and plant communities, as well as the role of aboveground-belowground interactions in biogeochemical cycles.  He is conducting his thesis research in the forests of Puerto Rico.
    Jazlynn Shaydra Hall, Ph. D. Student
Email: jsh2211@columbia.edu\
<![if !vml]>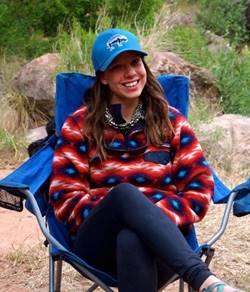 <![endif]>
Jazlynn received her undergraduate degrees from the University of Wyoming, where she conducted research on the paleopathology of a human population in Peru, on reconstructing past climates of high elevation sites in Wyoming through pollen analysis, and on secondary forest water use in Panama. Her current interests are in exploring the relationship between land use and restoration on water in tropical forest ecosystems. She would like to explore how to best reforest previously disturbed landscapes to mitigate climate change and benefit ecosystems and humans. She will utilize multiple pathways for this analysis and her research will likely be conducted in Puerto Rico or Brazil.
    Pedro Ribeiro Piffer, Ph. D. Student
Email: prp2123@columbia.edu 
<![if !vml]>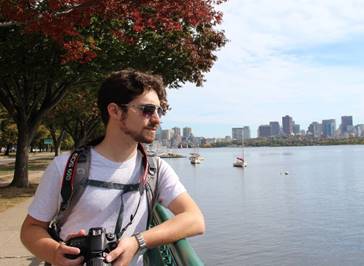 <![endif]>
Pedro is a biologist from Brazil, whose main research interest is conservation and environmental restoration in tropical forests. Pedro received his BS from University of São Paulo and his MSc in Ecology from State University of Campinas, working mainly with ecology of marine invertebrates. Pedro has over four years of experience as an environmental consultant in the private sector in Brazil. For his PhD research, Pedro is interested in the conflict between land use choices and ecosystem services maintenance in the Atlantic Rainforest. He hopes to integrate his research with current restoration efforts in the Atlantic Rainforest in his home state.
Dev Harrington, B. A. Student
Email: srh2162@columbia.edu
<![if !vml]>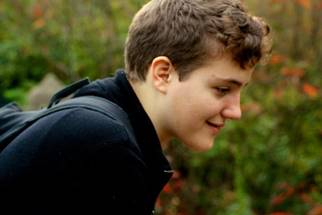 <![endif]>Dev is broadly interested in the variation in forest biodiversity and dynamics, and particularly in plant functional ecology and the ecological consequences of intraspecific and interspecific trait variation. He is working in the Guanica Dry Forest of Puerto Rico.
     POSTDOCTORAL ASSOCIATES
Xiaohiu Feng
Email: xf2151@columbia.edu 
<![if !vml]>
<![endif]>Sunny is interested in improving our understanding of the global carbon cycle by investigating the interactions and feedbacks of tropical forests and climate. For her dissertation research, she investigated the productivity, physiology, community dynamics, and ecological impacts of a grassland agro-ecosystem combining field studies and ecosystem modeling. Her current research focuses on the investigation of community dynamics and ecological cycles in tropical forests. Tropical forest carbon cycle feedbacks have been identified as one of the largest sources of uncertainty in global carbon cycle modeling, but they are inadequately represented in modeling efforts. Sunny will quantify the responses of tropical forests to climate variability including drought, warming and hurricane disturbance, leading to significant improvement in the representation of tropical ecosystems in terrestrial carbon models.
LAB ALUMNI
Naomi Schwartz, Ph.D. student
Current position: NSF postdoctoral fellow, University of Minnesota. Naomi will start her new job as an assistant professor in the Dept. of Geography, University of British Columbia in January 2019. Congratulations Naomi!
Benedicte Bachelot, Ph.D. student
Current position: Huxley Fellow, Rice University.
Bob Muscarella, Ph.D. student
Current position: NSF Postdoctoral Fellow, University of Arrhus, Denmark.
Marina Côrtes, Ph.D. student
Current position: Assistant Professor, University of São Paulo, Rio Claro, São Paulo, Brazil.
Eli Dueker, Ph.D. student
Current position: Assistant Professor of Environmental and Urban Studies, Bard College.
Elizabeth Nichols, Ph.D. student
Current position: Assistant Professor, Swarthmore College.
Megan McGinty, Ph.D. student
Current position: Owner of Cultivate Nature.
Tanja Crk, MA student
Current position:  GIS specialist, U.S. EPA
Timothy J. Agin, MA student
Current position: Ph.D student, University of South Dakota.
Andrew Budsock, M. A. Student
Current position:
Charles Yackulic, Postdoctoral Associate.
Current position: USGS Research Scientist, Arizona.
Liza Comita, Postdoctoral Associate & Earth Institute Fellow
Current position: Assistant Professor, Yale Forestry School
Marina Anciães, Postdoctoral Associate
Current position: Researcher, Instituto Nacional de Pesquisas da Amazônia, Manaus, Brazil
Jesse Lasky, Postdoctoral Associate
Current position: Assistant Professor, Pennsylvania State University
Leandro Reverberi-Tambosi, Postdoctoral Associate
Current position: Assistant Professor, Universidade Federal ABC, Säo Paulo, Brazil