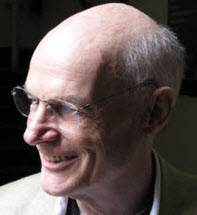 Hello,
Thanks for looking me up.
Currently, I'm living in Mexico, writing books and essays about education and formative experience. For 50 years, I studied and taught at Columbia University, retiring from the Teachers College faculty in 2011.
Having lived reflectively, I've formed a few ideas I'd like to share. Having outlived the compulsions of promotion and tenure, I don't need peer-reviewed publication to ensure that my work will count. And I don't expect to make money from my thoughts. Hence, at educationalthought.org I'm publishing my writing unencumbered, free for a download, hoping others might engage it critically. Here are a few highlights:
You can get the details of my academic career from my CV, which lists all the usual stuff. It also links to the full-text of most of what I've published and to documents about some activities I've initiated.
In 2011, Joe Levine, a good writer working for Teachers College, did a profile about me as "The Accidental Technologist." And several years ago, I told my story in a few pages—-what I then anticipated hasn't quite panned out, but it is true enough in spirit.
I've given up on Facebook & Twitter. They've become too cluttered, making their value-added not worth the distraction. I'm still on web 2.0, however, somewhat shy and reticent, at LinkedIn, Academia, LibraryThing, and Goodreads.
To interact, use robbie -at- edthought.org or rom2 -at- tc.columbia.edu.
\Robbie McClintock