Free stock api with Finnhub.io - Alternative for Yahoo finance
Finnhub is an American company with people working in New York, Mumbai, Sydney, and Ho Chi Minh to source, clean and serve the right financial data to our customersi. Finnhub makes use of state-of-the-art machine learning algorithms to collect, clean, and standardize data across global markets. With data centers around the globe and a diverse workforce, Finnhub provide high quality data with easy access to the biggest clients in the industry ranging from hedge funds, mutual funds to investment banks and S&P companies.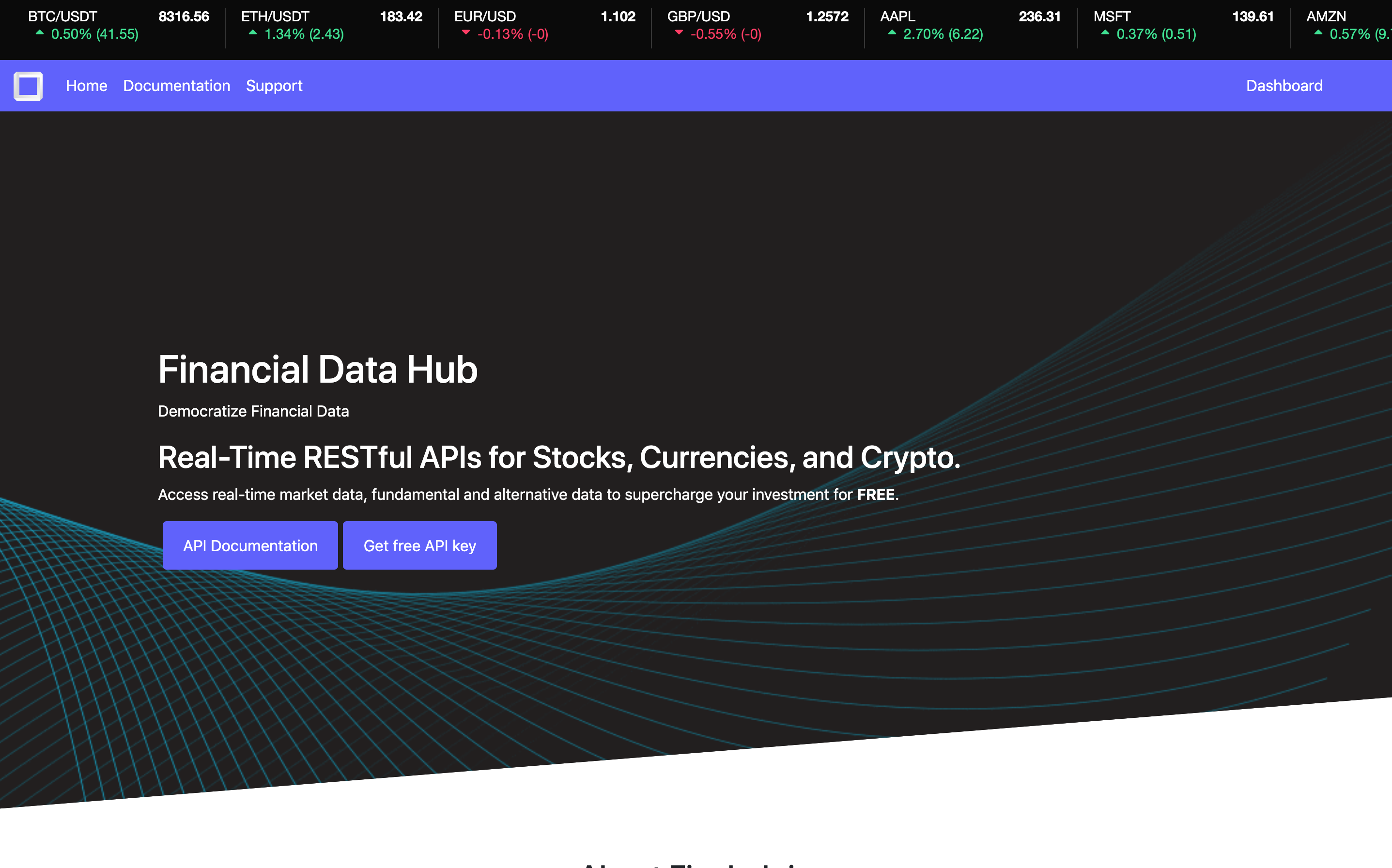 Finance data is 1 of the most important thing you need for research, backtest your strategy or create a hobby website. However finding a free and reliable data provider is almost impossible after both yahoo finance and google finance have shut down in the past years. Here at Columbia, I and many students, faculty in quant field have found and been using Finnhub for a few months. That's why I want to write this blog to introduce this invaluable resource for everyone who need a FREE and reliable realtime stock api.
US equity and International stock API
Finnhub, as an alternative for yahoo finance, provides realtime equity price for US stocks and 60+ international stock exchanges. The data goes back for years even on 1 minute bar. We have backtested the data against multiple source and find it extremely high quality and reliable (always in 0.5% range with best bid/ask in the market)
Global fundamental data
This is the only place that we can find high-quality fundamental data for global company as Finnhub.io supports 30+ years of financial statements for 65,000 global companies around the globe. Earnings/Sales surprises which costs $2000+ a year on other sites are available for free on Finnhub.io.
Earnings Call Transcripts API
This is the only place where found a clear pricing for earnings call transcripts as well. This data has been so long only available for institutional investors. Now it is made available to retail investors on Finnhub.
If you have any suggestiongs about a better stock API, feel free to let us know.