Miscellaneous
Travel:
I travel a lot, for conferences and for vacation. I enjoy and marvel at the fantastic cultures and fabulous sceneries around the world. Below is a footprint of myself.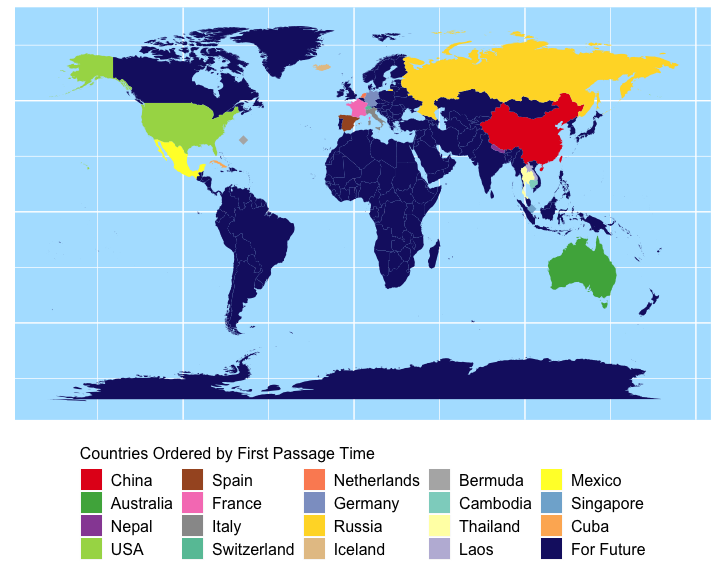 Photography:
I'm constantly studying and improving my photography skills. Below is a sample of my work from my instagram and 500px. They are from Angkor Wat in Cambodia, Quarry Bay in Hong Kong, and Kuangsi Waterfall in Laos.
R:
I'm an intensive R user. As you may have noticed, the footprint is made by R. (Want to make it for yourself? Try this code.) Also, this site is made in RStudio, with the Academic Theme by Hugo.