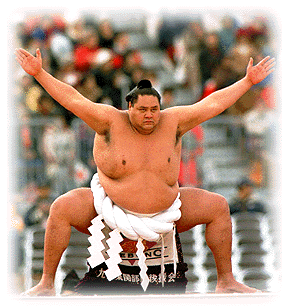 **AKEBONO**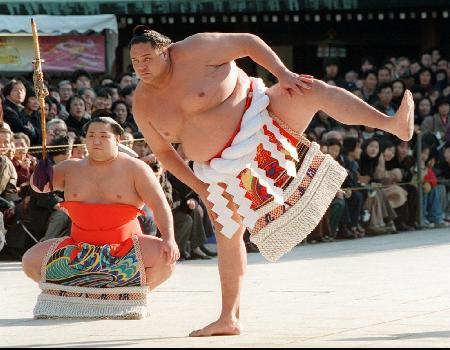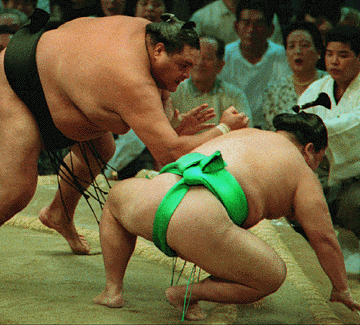 Please, don't think he was just another fat guy in diapers!!! He was the best. To some, he was a GOD!!!
Akebono won his first yusho in the 1992 Natsu Basho, which promoted him to the coveted Ozeki rank. After two consecutive wins in the 1992 Kyushu Basho and the 1993 Hatsu Basho, Akebono became the first American to ascend to sumo's highest rank of Yokozuma and the fastest rise to the highest rank in history. Between 1993 and 2001, he was the most powerful American in the world.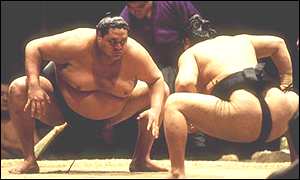 The country (Japan) was divided over him because he was not a Japanese-born yokozuma. Chad Rowan (that was his real name) was born in Hawaii and many sumo purists never got over that fact.
He had a lot of enemies over the years (Wakanohana, Masushimaru, Musoyama, Kaio, Takanowaka...) and he crushed them all. His elegance, refined style and grace made of him a real pleasure to watch. That's why he enjoyed levels of popularity that few had achieved before.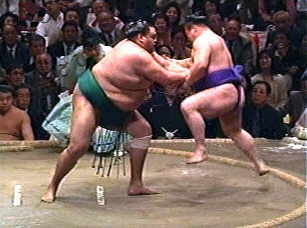 At 6'8" and 500 pounds, his mighty thrusting and his famous Tsuki Oshi technique on the mawashii made him virtually unbeatable. He ruled the world of sumo until he retired in January 2001. Those who know him well say that, when he was in his underwear, he was the best. Perhaps the best that there ever was.
WE WILL MISS YOU, AKEBONO!!!