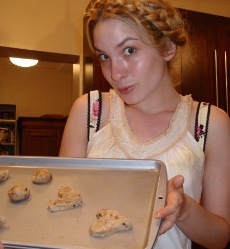 Lily Feinn
Position: Writer
School Standing: BC, 2010
Major: Theater
Home Town: New York City, NY
Bio:
Sometimes when the night is dark and the moon is full Lily will listen to ABBA and pretend to be Meryl Streep. E.E. Cummings wrote a poem about Lily and here it is:

L

..ily
Everwonderment tickle my pickle
California drought
I like your body
L
Mickmock. So silly
ily
That's what she said.
--In bed.
&nbsp
&nbsp
&nbsp
&nbsp
&nbsp
&nbsp
&nbsp