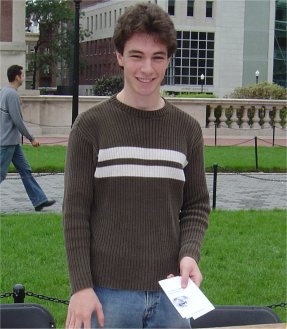 Mike Lynch
Position: Producer, Writer, Webmaster
School Standing: SEAS, 2007
Major: Computer Science
Home Town: Pelham, NY
Favorite Sketch: What Friends Are For
Bio:
Born on the rough and tumble streets of Westchester County, NY, Mike developed his humor at an early age as a means to lash out against the world that loved and cared for him. Desperate to escape his materialistic environment filled with wealthy suburban teens, he came to Columbia University.
He soon found a sketch comedy group and fooled them into accepting him, despite his severe dearth of writing, acting, or general comedic ability.
He also enjoys nachos.