Acoustically Coupled Modems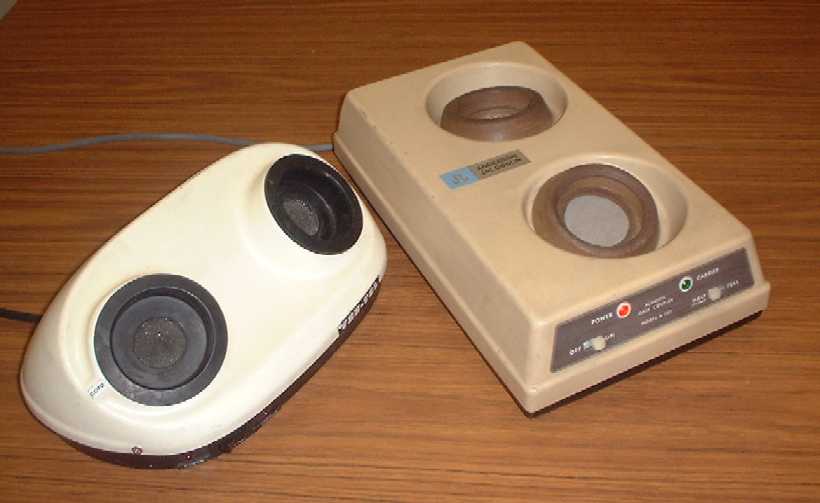 Ven-Tel and Anderson-Jacobson acoustically coupled Bell 103 modems, 1970s. In case it's not obvious, they work by mashing the telephone receiver down into the rubber cups after placing the call (manually) and hearing the tone from answering modem, at which point the Carrier light should come on. There is no autodialer, and (obviously) no error detection, error correction, or compression. The 25-pin serial interface is at the rear and operates at 110 or 300 bps depending on the answering tone:
Photos: Frank da Cruz.
---
Frank da Cruz / fdc@columbia.edu / Columbia University Computing History / Jan 2001