Columbia University Computing History
Registration at NYU Circa 1934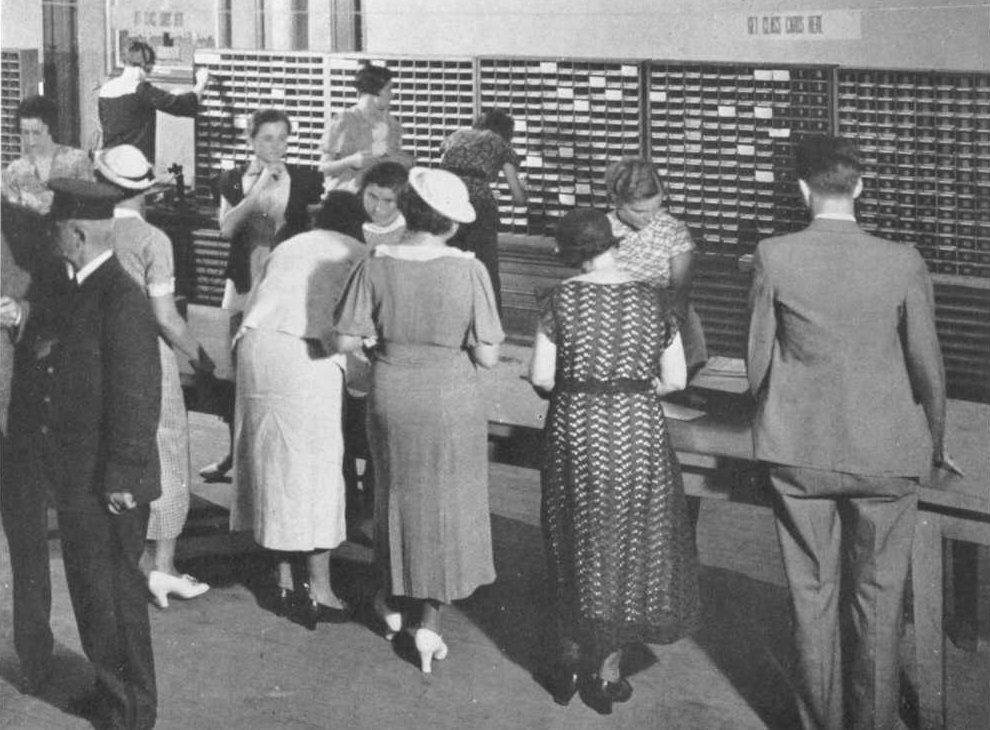 Photo: From H.G. Arnsdorf, Registrar, New York University, "Applications in the Registrar's Office", in Baehne, George W., Practical Applications of the Punched Card Method in Colleges and Universities, Columbia University Press (1935).
The pigeonholes contain class cards; each card acts as a ticket to a particular seat in a particular class. Students register by collecting the desired class cards to assemble a student deck, which also includes a card identifying the student. The student decks are presented to the Registrar to produce class lists.
A similar setup was used in the same timeframe at Iowa State, where the card decks were also used to produce department load analyses, student load analyses, advance reports on candidates for degrees, final grade reports, transcripts, and annual reports. Similarly for the Universities of Michigan, Texas, and Oregon. The Oregon system used a clever hash coding for student surnames. [91].
---
Frank da Cruz /
fdc@columbia.edu
/
Columbia University Computing History
/ Sep 2003