The DEC PDP-1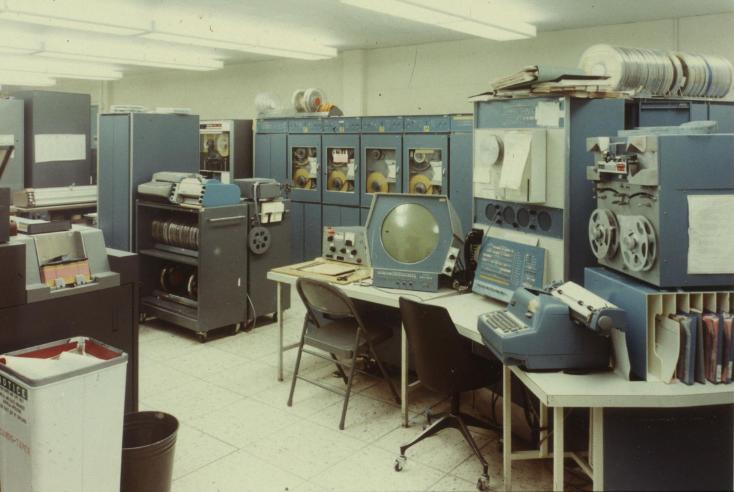 The Digital Equipment Corporation PDP-1, 1961, with Type 30 Direct View Display, a 16-inch diameter CRT with 1024 × 1024 addressable points and a light pen: the first graphics terminal and DEC's first general-purpose computer.
Photo: http://www.nersc.gov/~deboni/Computer.history/GAM.PDP-1/.
---
Frank da Cruz / fdc@columbia.edu / Columbia University Computing History / July 2002.