International Kermit Conference Moscow 1989 - Photo #20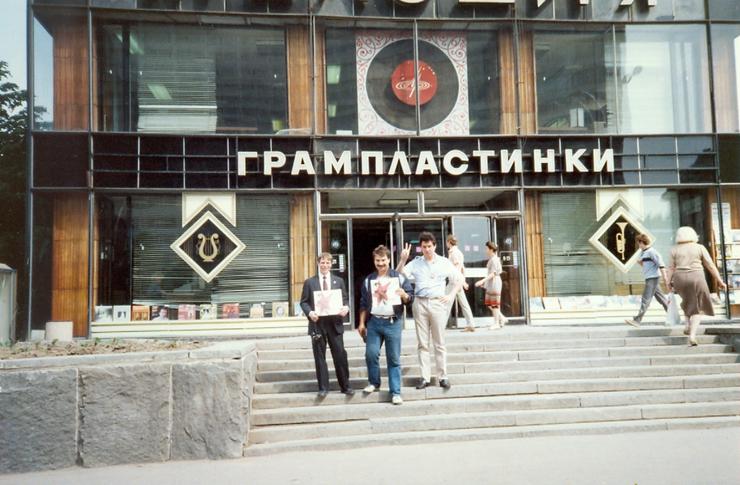 GRAMPLASTINKI, a big record store. That's me, Andrej, and Misha on the steps; Andrej and I are each holding a copy of Paul McCartney's Soviet album (vinyl of course). To buy these records was kind of a process. First a price had to be negotiated. Then an invoice was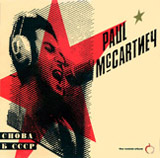 issued, to be taken to the payment window, where a line was waiting. Once the window is reached, the invoice is paid and vigorously stamped, and the record turned over to the customer, but without a bag. If a bag is desired, the process is repeated (another invoice, another window, another line). For years it was impossible to get this album outside the USSR but now it can be ordered on CD from Amazon.com. However, the cover has been changed (as you can see, they spelled Paul McCartney with "Cyrillicized" Roman letters (e.g. backwards N).
They left СНОВА В СССР – "Back in the USSR" – in Cyrillic but they put Б instead of В). Here are the original cover and labels (click each image to enlarge):
---
Postscript:
In Russia today (2013) some pranksters have been hard at work creating the false memory of a 1980s "Soviet Apple Store" in Moscow. As evidence, they offer this photo (courtesy of Иван Потапов):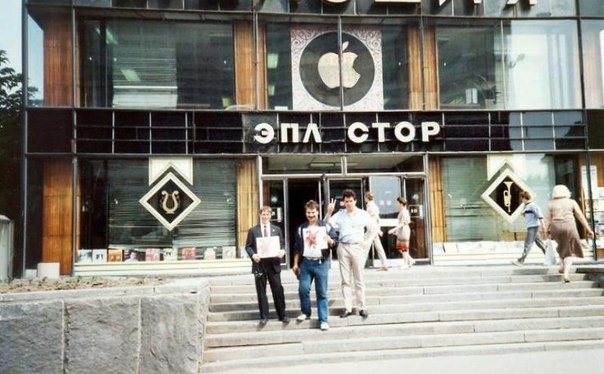 ---
Created: 20 May 2011. Updated: 18 January 2013.