Third Annual Chopin Piano Competition
On March 28, 2010, to commemorate the 200th birthday of the greatest Polish composer, Frederic Chopin, the Polish Student Society at Columbia University and Barnard College hosted its signature event, A Night of Chopin: Third Annual Chopin Piano Competition. The competition took place in Salzburger Parlor, and it gathered over a hundred classical music lovers who enjoyed impressive performances by promising young pianists. East Central European Center funded cash prizes for the winners:
1. Adam Kosmieja - Scherzo No.3 in C-sharp Minor, Op. 39
2. Michael Maronich - Polonaise-Fantaisie, Op. 61
3. Cynthia Tobey - Ballad No.3 in A-flat Major, Op. 47
The event was featured in the largest Polish newspaper in New York, Nowy Dziennik: http://www.dziennik.com/news/metropolia/9509
Third Annual Chopin Piano Competition was organized thanks to the generosity of the East Central European Center, GSSC, President and Provost Fund, Office of Diversity Initiatives, ABC, and SGA.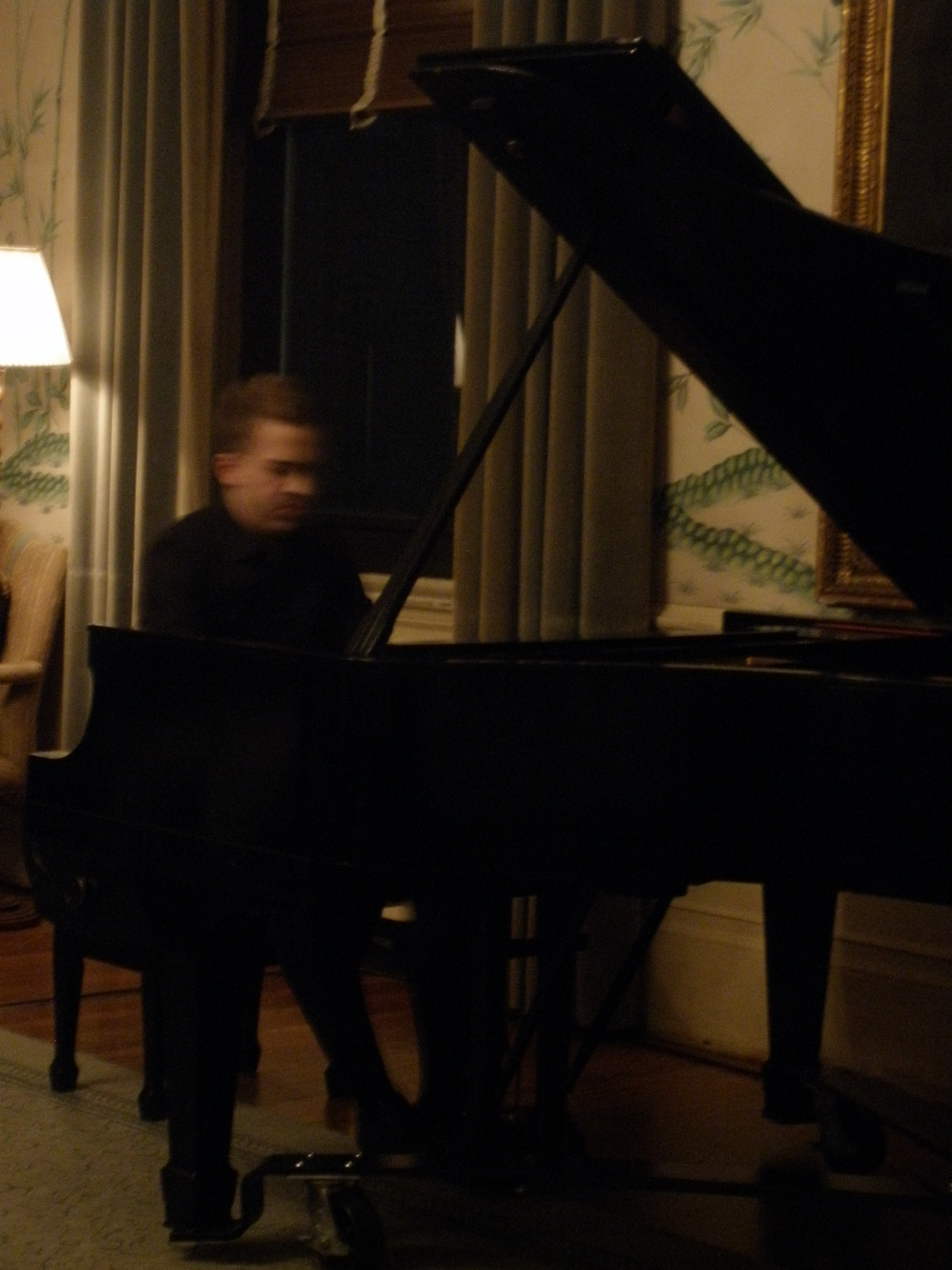 The winner, Adam Kosmieja
All of the competitors